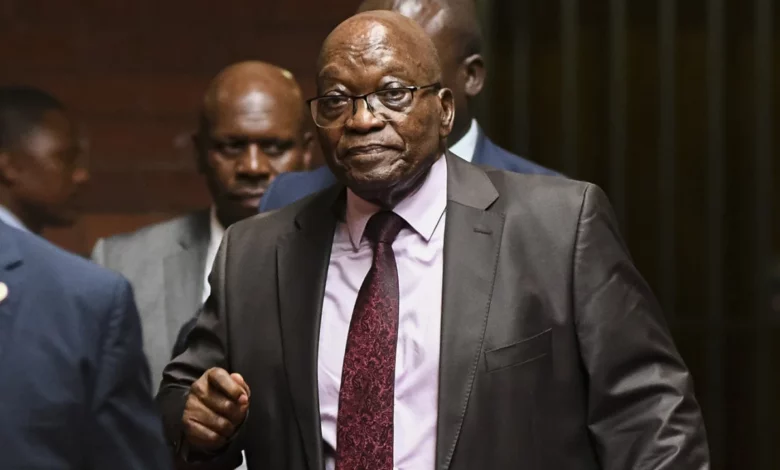 CNN
 —  South Africa's former President
Jacob Zuma
was returned to prison on Friday to comply with a ruling that his release on ill health was unlawful – but was freed after just an hour under a remission process to address overcrowding in jail.
The 81-year-old arrived at the Estcourt correctional detention facility at 6 a.m. local time and was "admitted to the system," before being swiftly released, according to Correctional Services national commissioner Makgothi Thobakgale.
Zuma, who served as president from 2008 to 2018, began serving a 15-month prison sentence in July 2021 after being charged with contempt of court for defying a summons to appear at an inquiry into corruption during his time in office.
His initial arrest led to violent protests across South Africa that killed dozens of people.
In September 2021 the government's correctional services department said Zuma, then 79, had been released from prison on medical parole due to ill health. The department announced that Zuma had been released from prison in October 2022.
But South Africa's Court of Appeal ruled in November that Zuma should return to prison, saying the decision to release him on medical parole was unlawful.
To comply with the ruling, Zuma returned to prison on Friday, but benefited from South African President Cyril Ramaphosa's policy of granting remission to nonviolent offenders in South Africa, in order to reduce overcrowding in prisons.
Prison overcrowding "poses a direct threat to inmate health, security and management, and it could lead to a surge in gangsterism," Correctional Services Minister Ronald Lamola said Friday.
"More importantly, it hampers the department's ability to provide development and rehabilitation programmes."