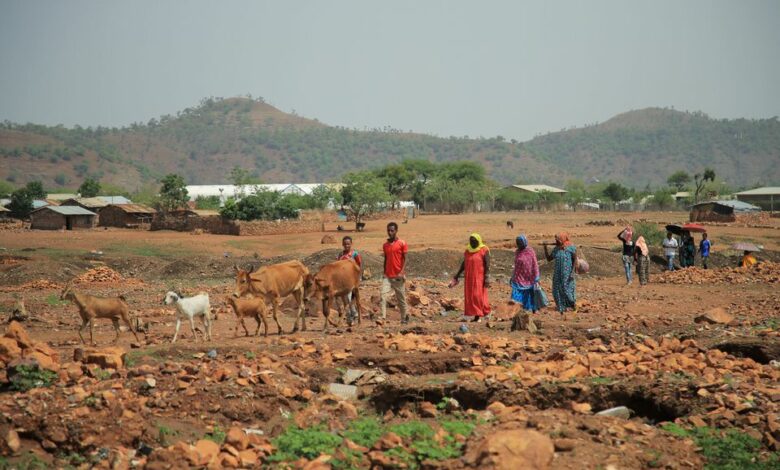 Egyptian water expert Abbas Sharaky revealed important developments regarding the filling and operations of the Grand Ethiopian Renaissance Dam (GERD) after Ethiopia conducted the first and second fillings.
"Ethiopia made the first storage last year with about 5 billion m3, and the second storage, which was not completed till last July, with about 3 billion m3, at a total of 8 billion m3.
As a result of the flooding exceeding the capacity of the middle corridor, 2 billion m3 were temporarily stored. This could have been used to generate electricity, but after the end of the flooding season at the end of October, the temporary 2 billion m3 crossed without benefit," Sharaky said in a post on his official Facebook page.
"All the gates are still closed, as is evident from the satellite (Sentinel 2) images, which show the retreat of the edges of the lake," he added.
Ethiopia was unable to operate the first two turbines scheduled to set off in October 2021, as the Ethiopian Minister of State for Communications, Information Technology and Digital Economy, Houria Ali Mahdi, announced that electricity production will be next year.
Sharaky stressed that thus the first and second storages are useless.
If Ethiopia wants to complete the engineering work in preparation for the third filling, it will open the two drainage gates that were opened in April 2021 until mid-August to drain the middle corridor, then start placing concrete to raise the height of the middle corridor in February.
These preparations are for storing about 10.5 billion m3 at a level of 595 m, to store a total of 18.5 billion m3, which was intended for the 2020 season.
Ethiopia may have to keep the current situation unchanged in the event that the civil war continues between the federal government and the Tigray Region.