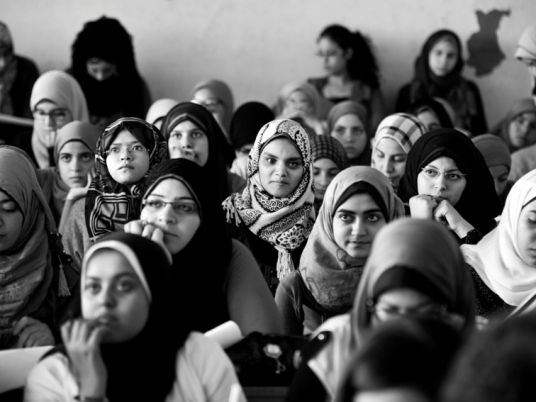 Egyptian women witnessed a slight improvement in political rights through 2015, although their socio-economic circumstances have declined and acts of violence against women have continued, according to a report by the Egyptian Center for Women's Rights.
The report titled "Backward Steps: Parliamentary representation alone is not enough" reviews the overall situation of Egyptian women in 2015.
The NGO, headed by Nehad abul Qomsan, highlighted the presence of 89 women legislators in the new parliament, 75 of them elected and the other 14 appointed. With a total of 596 MPs in parliament, women now make up 14.7 percent of the legislature.
This marks the highest representation for women in any Egyptian parliament in history, a fact that the report identifies as a step forward for gender equality.
However, in other areas, Egypt has been taking backward steps, said the NGO, pointing to social and economic factors and violence against women.
"Egyptian woman still suffer a general decline in all fields," read the report. "Egypt comes within the 10 worst countries for gender equality, according to a report issued by the World Economic Forum in 2015, which raises concerns."
Egypt ranked 136 out of 145 countries for gender equality in the World Economic Forum's Global Gender Gap Report 2015 issued in November.
The same report put Egypt in 135th place out of 145 countries for gender equality on economic issues, and 139th regarding the presence of women within the labor force.
However, the country has done better in terms of the number of women in positions of power, ranking 101st, several spots up from its 116th ranking in 2014.
Edited translation from Al-Masry Al-Youm