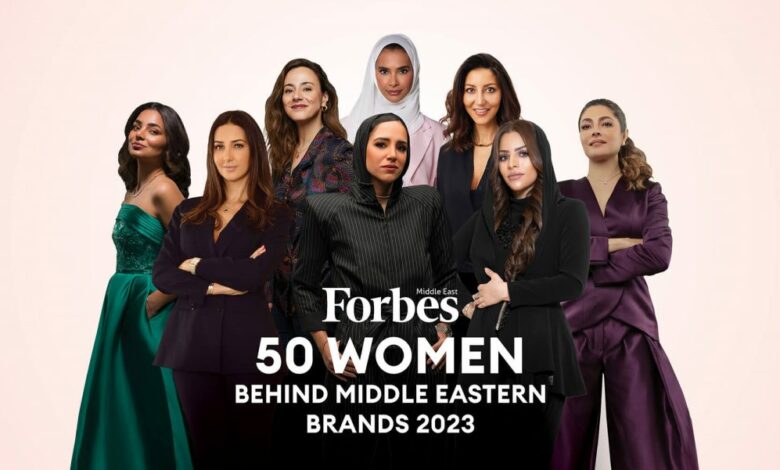 Egyptian women topped Forbes Middle East's list of 50 Women Behind Middle Eastern Brands 2023.
The list featured inspiring Arab women who were able to have their own brand name spread throughout the Middle East, in light of the challenges facing women in North Africa more so than in other countries.
Forbes Middle East's list included classification of six sectors – fashion, beauty, jewelry, accessories, shoes, and perfumes.
Egyptian women topped the Forbes ranking for this year, as 14 Egyptian personalities were able to make it to the world of brands, and their reputation continues to spread in the Middle East.
Among the most prominent Egyptian businesswomen included in the list is Sara Onsi, who topped the first row in the collage photo published by the website in the report.
She is a fashion designer who previously participated in the 76th Cannes Film Festival with her unique designs.
The list also included the fashion designer Marmar Halim, who owns 13 branches all over the world for her brand, and was distinguished by her designs with a unique Egyptian touch.
The list further highlighted the work of fashion designer Nour Azazy, who, in addition to her brand, was responsible for designing dresses during the ceremony of transferring 22 mummies of ancient Egyptian royalty from the Egyptian Museum to the National Museum of Egyptian Civilization.
It also featured jewelry designer Azza Fahmy,  and fashion designers Maram Borhan and Hadia Ghaleb.
The list also included 14 Lebanese women and four Saudi women, while the UAE topped the list with 20 companies headquartered in the country, followed by Lebanon with 10 companies, and Egypt with seven companies.