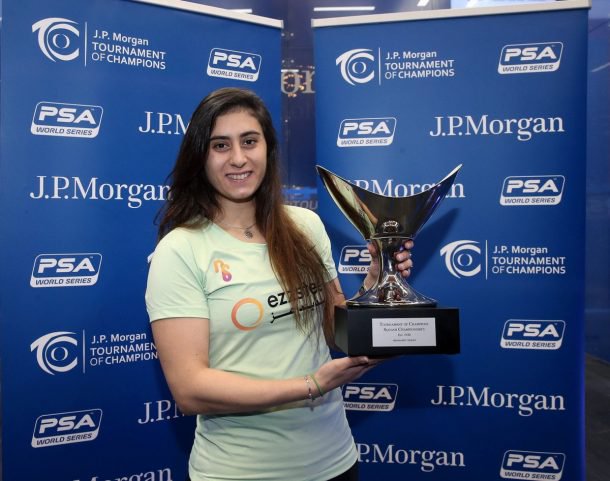 Egypt national women's squash team made its first victory on Tuesday, in the World Squash Tournament held in Dalian, China, from September 11 to 16.
The team won against Australia's national team 3-0.
Nour al-Sherbini, the winner of China's 2017 Open Squash championship, beat her opponent Donna Lobban 3-0. The results were 11-1, 11-2 and 11-9 in a 20-minute match.
Meanwhile, Egypt's Nour Gohar beat Sarah Cardwell 3-0, over three sets that ended 11-7, 11-8, and 11-8 in a 29-minute match.
Further, Nour al-Tayeb defeated Christine Nanne 3-0 over three sets that ended 11-5, 11-8, and 11-8 in a 24-minute match.
Sixteen national teams, divided into four groups, take part in the World Squash Federation (WSF) Women's World Team Championships. Egypt currently tops the first group, which includes Australia, Germany and Canada.
Egypt is renowned for its squash players, and has dominated the sport since the 1930s. Its team was given a particular boost in the 1990s, by then-President Hosni Mubarak's interest in the sport.