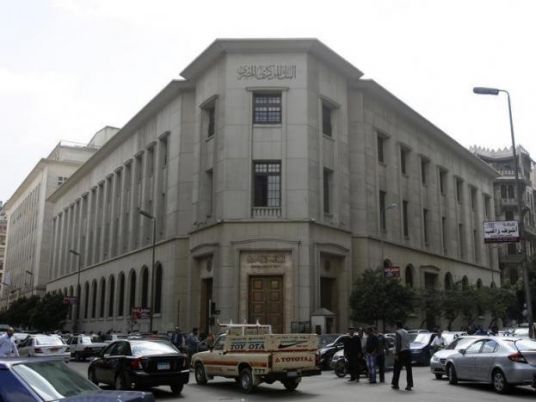 Yields on Egypt's Treasury bonds rose only modestly at an auction on Monday, shrugging off an official rate rise, and bankers said state banks had bid aggressively for the new debt to hold down government borrowing costs.
The bond auction, of 18-month, three-year, and seven-year debt, was the first since the central bank raised interest rates by 50 basis points on Thursday, citing inflationary pressures.
That fuelled expectations that government debt yields would increase by at least 50 basis points, potentially attracting much-needed hard currency from foreign investors – so bankers were surprised on Sunday when yields at a sale of three- and nine-month t-bills rose by less than 20 basis points.
"What we have been seeing so far, even before the hike, is that treasury yields are not increasing as much as people expect due to direct intervention from state-owned banks," said Ziad Waleed, Economist at Beltone Financial.
"Maintaining the present t-bill yields as is, or raising them only slightly, is unsustainable," he said, referring to the cost to banks' balance sheets.
In November state banks raised interest rates on their certificates of deposit by 250 basis points, in a move seen as supporting the pound, but treasury yields have yet to catch up.
At Monday's bond auction the average yield on Egypt's zero-coupon, 18-month bond rose to 11.993 percent from 11.844 percent at the last auction on Dec. 14, the three-year yield rose to 12.663 percent from 12.521 percent and the seven-year to 14.572 percent from 14.43 percent.
Bankers told Reuters earlier on Monday that state banks had informed them the yields would not rise by more than 20 basis points.
"It has been done before when state banks want to keep the auction yields under control," one banker said.
"They do that sometimes to inform banks that they will keep yields within (a range) so if the other banks want to be accepted they should stay within that range," he said.
The Arab world's most populous state depends on imports for food and energy but has run short of hard currency since a 2011 uprising drove tourists and investors away. Reserves have almost halved to $16.4 billion.
Egypt, under market pressure to devalue the currency, has been keeping the pound artificially strong at 7.7301 pounds.
It indirectly raised interest rates in November when state banks raised their rates for certificates of deposits to 12.5 percent from an average 10 percent. A few other banks followed.
Bankers and economists had expected last week's rate rise, which followed a US hike, to push up local yields and so attract investors into treasury bills and bonds.
"Unfortunately that will not happen as long as the pound is not devalued and as long as treasury yields don't rise enough," Waleed said.
"Eventually they will be forced to hike the treasury bill yields or implement significant fiscal reforms that justify the present low yield," he said.