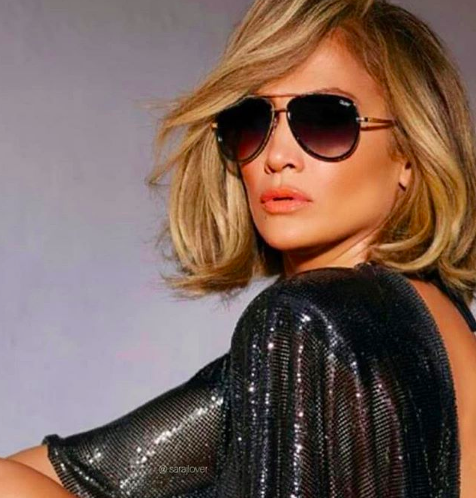 Superstar Jennifer Lopez angered many Egyptians by showing her love and support for the state of Israel, where she held a concert and spent a touristic trip with her family a few days ago. Fans called for the cancelation of her concert in Egypt.
"The motherland Israel!!! First time here. I'm in love!" J-Lo's first tweet read.
Over the past few days, Lopez posted several photos from her Tel Aviv trip, commenting on a photo from the concert, "Tel Aviv, you were incredible."
A video was posted on her official Instagram account the day after the provocative concert. "Amazing energy in Tel Aviv last night! Over 50,000 strong! I love you so much. The party continues," she wrote.
In a photo showing the famed singer smiling from the top of the city, she said that Jerusalem was perfect and that her time there was a strong finale for a trip that she enormously enjoyed.
Days before the Tel Aviv concert, the boycott, divestment and sanctions (BDS) movement released a statement condemning the concert, calling for its cancelation and claiming that the concert is an endorsement of Israel's abuses against human rights. "The concert was used as a tool for marketing the State of Israel as a 'cool' and 'cultured' democracy, while hiding a brutal history of colonization, even that of the city itself," BDS representatives stated.
Nothing changed following the movement's statement of opposition as Benny Medina, Lopez's manager, affirmed that the concert will not be canceled, allegedly saying that the issue is "simple."
"Tel Aviv and Israel deserve Jennifer Lopez, and Jennifer Lopez deserves Israel," The singer's manager added.
On the other hand, the debated concert sparked controversy among Egyptians, prompting them to call for the concert to be cancelled.
Likewise, BDS addressed Orascom, noting that those who associate themselves with the movement, as well as many ordinary Egyptians, are boycotting Lopez's concert in Egypt, requesting that the company take proper action.
"We with other Egyptians were surprised that your company announced that it will still organize Lopez's concert in Egypt days after her concert in occupied Palestine," the statement read.
"This is a malicious attempt to normalize relations with the Zionist enemy and those involved with their crimes against humanity," the statement added.
Additionally, the statement condemned Lopez's insistence on carrying out her concert normally despite the numerous calls for boycotts and calls to stop the artist's performance in Egypt.
"The concert is set to take place after her previous performance in occupied Palestine. Despite various calls to boycott Israel and cancel the concert, she insisted on carrying out her performance," read the statement.
The organizing company released a statement disapproving any changes, confirming that the concert will be held at the set time and that no other decision has been made until the present moment.
A peace treaty was signed between Egypt and Israel in 1979.