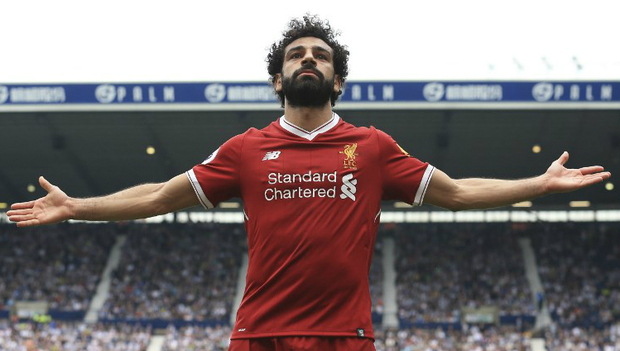 A hashtag, #ادعم_محمد_صلاح  (Support_Mohamed_Salah) calling for international football star Mohamed Salah to win The Best FIFA Men's Player 2018 award has gone viral.
Voting started on Tuesday for fans all over the world to choose the best player of the year at FIFA's official website.
A panel of FIFA Legends has shortlisted 10 players as The Best FIFA Men's Player based on their respective achievements from July 3-15, according to FIFA.
FIFA wrote on its website that the fans have a say and can vote for their personal top three.
Fan vote will be equally weighted alongside votes from other key members of the footballing community – namely journalists, national team coaches and captains.
The three finalists for each award will be revealed at a later date, with winners revealed at the Best FIFA Football Awards show in London on 24 September.
Egyptian fans launched the hashtag to support Salah on social media, as a way of hel the striker who won the hearts of his homeland and beyond gets the award.
Salah is competing against Cristiano Ronaldo, Kevin De Bruyne, Antoine Griezmann, Eden Hazard, Harry Kane, Kylian Mbappé, Lionel Messi, Luka Modrić, and Raphaël Varane for the award.
The fan's vote is crucial, and may give Salah a great opportunity to compete for an advanced position. The Liverpool star is used to this exceptional support in all previous voting polls.
A major campaign in Salah's birthplace, the village of Nagrig, was launched to encourage voting in support for the football superstar.
Salah is the first Egyptian player to run for award since its establishment in 2016, and the third African to enter the list in its new edition, after Gabonese star Pierre-Emerick Aubameyang, of Arsenal, and the Algerian Riyad Mahrez of Manchester City.
This version of the FIFA award is the third, previously integrated with the France Football magazine under the name "Golden Ball" or "Ballon d'Or" in 2010 until the FIFA decided in 2016 to separate it.
The best player in the world is chosen through 4 ways of vote, with 25% equal to each. The first is through the fans through a vote on the official FIFA site, the second way through the coaches of the world teams, the third way by the leaders of the world teams, and the fourth is through a group of media people from all over the world numbering at 200.
Edited translation from Al-Masry Al-Youm