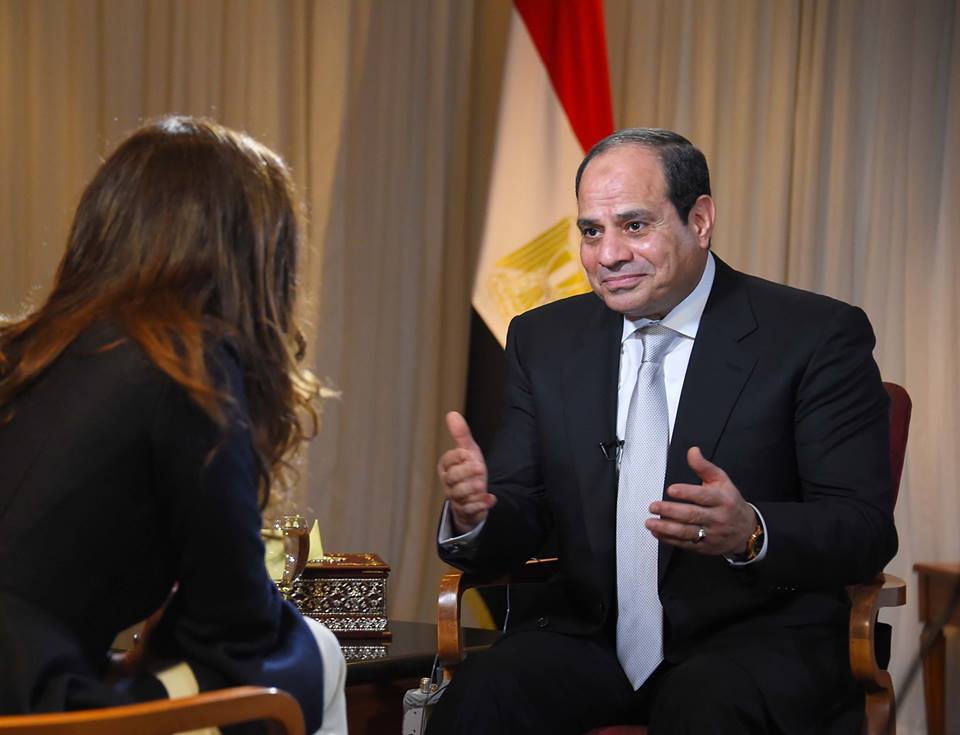 President Abdel Fattah al-Sisi said on Sunday that electing a new president for Egypt can only be done by the will of the Egyptian people, who have the inherent right to elect their leader.
Sisi's comment came in two media interviews that he conducted with the US-based TV channel CNBC and newspaper al-Sharq al-Awsat. The interviews were conducted on the sidelines of the World Youth Forum, which is currently being held in the Red Sea resort of Sharm al-Shaikh.
According to a statement released by the official spokesperson of Egypt's presidency Bassam Radi, Sisi discussed a range of other subjects during the interviews related to domestic, regional and international affairs.
"The currently held World Youth Forum in Sharm El Sheikh City is considered an extension of the successful youth forums that took place in a number of the Egyptian governorates since November 2016," Sisi said through the interviews.
He further noted that the World Youth Forum is a perfect opportunity to build bridges and dialogue between youth from around the world, adding that Egyptian society has a large number of young people, considering that half of the country's population consists of young people under the age of 40.
On Egypt's domestic economic conditions, Sisi clarified that according to reports released by international economic institutions, there has been a remarkable improvement, that is having positive effects on the investment climate in the country.
As to the conditions of the tourism sector,  Sisi noted that, despite the instability Egypt has faced since 2011, steady improvement is being recorded.