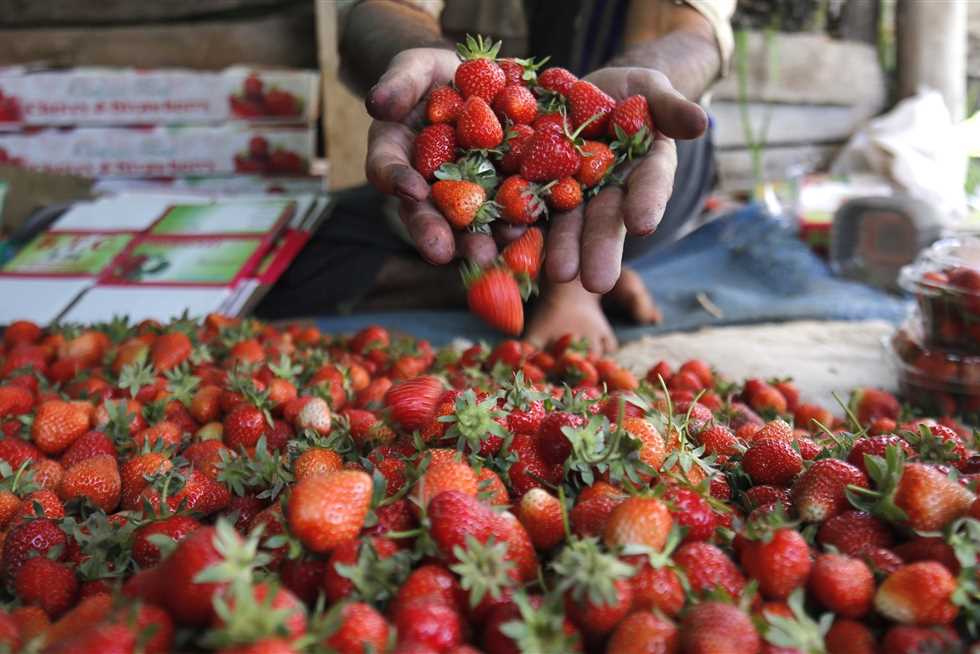 Egypt's Ministry of Agriculture and Land Reclamation issued a report on Egyptian agricultural exports during the period from January 1 to December 26, stating that the total agricultural exports amounted to 4.962 million tons, compared to 4.74 million tons recorded for the same period last year, rising by 222,000 tons.
The report added that the total Egyptian agricultural exports of 13 varieties of citrus crops, potatoes, onions, strawberries, beans, pepper, cucumber, pomegranate, eggplant, mango, garlic, guava and grapes amounted to 3.124 million tons.
Egypt's total citrus exports amounted to 1,635,785 tons, potato exports amounted to 759,117 tons, and onions amounted to 358,988 tons.
According to the report, Egypt's exports of strawberries reached 20,126 tons, compared to 40,223 tons of mango.
Egypt also exported 101,332 tons of grapes, 151,138 tons of pomegranate, 22,441 tons of beans, 7,211 tons of cucumber, 14,234 tons of garlic, and 1,791 tons of eggplant, according to the report.
Last week, President Abdel Fattah al-Sisi said that Egypt is looking to enter the list of the best countries in the world in the field of agriculture.
During the inauguration of a national development project on greenhouses at the 10th of Ramadan city, Sisi added that the largest farm for the production of dates in the world is currently being established, and is set to include 2.5 million palm trees.
The project inaugurated last Saturday is the largest in the world and encompasses 100,000 greenhouses, which aims to maximize economic returns through the increased production of crops while minimizing the unit of area used for planting.
The president added that many of the workers and officials in these national projects come from Egypt's youth and that this is evidence that the country is going at an unprecedented pace, pointing out that what has been done in the national projects in agriculture and other fields is "honoring and reassuring".
"We talked two years ago about the creation of 100,000 greenhouses, and work is continuing because these projects make the people proud," Sisi said.
Edited translation from Al-Masry Al-Youm