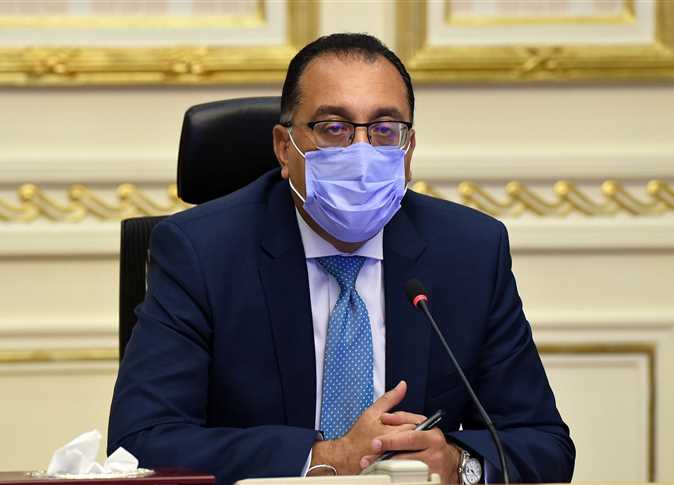 Egypt's Higher Committee for the Management of the Coronavirus Crisis on Wednesday discussed imposing immediate fines on passengers who fail to wear a mask on public transportation, according to Cabinet spokesperson Nader Saad.
Saad said, during a telephone interview with host Azza Mostafa, on Sada al-Balad channel, that the committee has not made any decisions about another curfew, but it did emphasize the importance of Egypt's precautionary measures against the virus.
The committee is currently looking into imposing immediate fines on violators of the country's mask mandate, which has been in effect since May.
The mandate currently states that masks must be worn on public transportation and inside public spaces. Failure to comply with the mandate could result in a fine of up to LE4,000.
The Egyptian Cabinet urged authorities in November to crack down on mask-less employees, shoppers, and riders, however, a quick trip on Cairo's Metro shows that Egyptians are largely failing to comply with the mandate.
Not imposing fines immediately caused some citizens to feel that the fines were not enforced, Saad stated.
Rather than handing out warnings, the committee is hoping that the immediate collection of fines will push people to put on a mask. 
Saad added that the decision is not yet in effect, as it is is being studied from a legal standpoint to determine the best route of implementation and the cost of the immediate fine. 
"I do not think that the immediate fine will reach LE 4,000. The most important thing will be the immediate collection of the fine," Saad said.
Egypt has officially entered the second wave of the coronavirus pandemic, with case numbers steadily increasing each day.
The country reported on Wednesday 544 new cases and 24 virus-related deaths.
Edited translation from Al-Masry Al-Youm