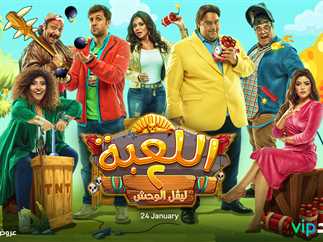 Actress Mai Kassab has confirmed that the makers of Egypt's "Elle3ba" (The Game) series will film a third season of the show.
Kassab posted a video on her Instagram account with actress Mirna Gameel in Dream Park with a scene from the second part of the series.
She commented, saying: "You will also be missed, your comments and your sweet words. It was the best blessing from the Lord of the Worlds… Wait for us in The Game 3, God willing."
"Elle3ba" is starring Chico and Hisham Maged Rania Youssef, Bayoumy Fouad, Gameel, Kassab, Mohamed Tharwat, Ahmed Fathy, Samy Maghawry, Arifa Abdel Rasoul, Hossam Dagher, Mohamed, Doaa Ragab, and Mona Gamal. It is directed by Moataz al-Touny.
The series follows two friends, Mazo and Wasim, who receive phones from an unknown source and have to complete missions sent to them through the phones. 
Edited translation from Al-Masry Al-Youm