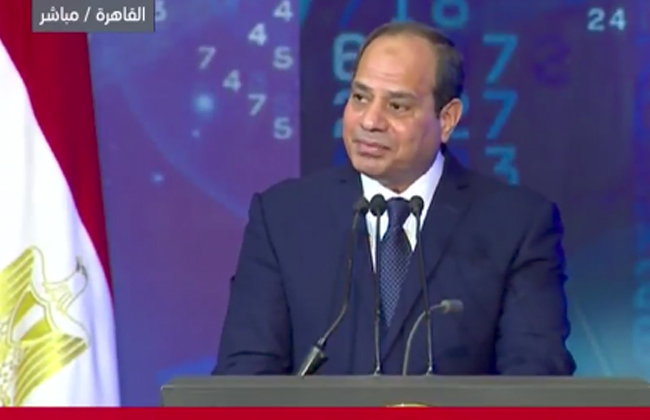 President Abdel Fattah Sisi delivered a speech on Sunday for 'Science Day', which included praise for scholars and the promise that the Egyptian constitution has guaranteed educational rights and scientific research to every citizen.
During the televised speech, broadcasted through the state-run television, Sisi issued several decisions to enhance the scientific research process in Egypt; these resolves included the establishment of a fund-raising authority to support inventors and increase the financial value of awards granted to scholars in different fields.
Sisi noted that the government is sparing no effort to support the scientific research, adding that over the past three years the governmental expenditure on scientific research increased from 11.8 billion EGP to 17.5 an estimated 47% increase.
"The governmental support to scientific research is ongoing through the establishment of a number of national projects, such as the Egyptian Knowledge Bank and the Zewail Scientific City, in addition to the Egyptian-Japanese University," Sisi explained during the speech.
He went on to say that Egypt is currently is in dire need of scientific research, for the sake of improving the health, medical and agriculture sectors in Egypt, calling on Egypt's NGO's to participate effectively in supporting scientific research.
The new decisions also stipulated the establishment of the Egyptian City for Sciences and Technology in Egypt's new administrative capital, in addition to installing four awards for inventors valued at 250,000 EGP.