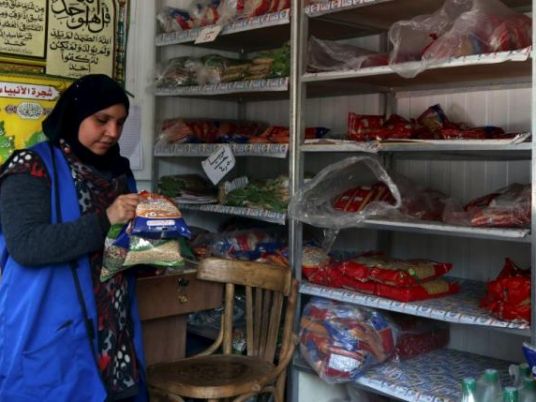 The Federation of the Egyptian Chambers of Commerce (FEDCOC) president Ibrahim al-Araby on Saturday said that Egypt's markets are stable and all commodities remain available during the curfew period.
However, he urged citizens to buy only what they need, and avoid panic buying in anticipation of shortages.
Egypt's government on Wednesday imposed a two-week nationwide curfew from seven pm until six am and extended school closures an additional two weeks to fight the spread of the novel coronavirus.
Shops are now closed from five pm until six am during the week, while all stores will be subjected to a complete shutdown on Fridays and Saturdays.
The closure decisions do not include bakeries, pharmacies, grocery stores or supermarkets outside shopping centers, and restaurants are limited to home delivery only.
Several of the FEDCOC's division heads implored concerned authorities to facilitate the the transportation for goods, foodstuffs in particular, during curfew hours so that they can supply retail stores nationwide.
The head of the Poultry Division at the FEDCOC Abdel-Aziz al-Sayed appealed to the Interior Ministry to take into account a cabinet clarification excluding poultry transportation and anything farming related from the curfew.
Sayed explained that the cabinet decision excludes the movement of foodstuffs and fuels.
The FEDCOC received complaints that trucks transporting poultry were stopped during curfew hours, he said, which could lead to a shortfall in poultry meat supplies in retail stores thus leading to exaggerated prices.
He added that restricting the movement of chick transport threatens the entire supply process, as one-day-old chicks cannot last 11 hours on the roads during curfew time.
Security directorates across Egypt tightened their procedures on the third day of the curfew across the nation on Friday, and issued tickets towards violating shops.
Egypt announced on Saturday 40 new coronavirus cases and six additional deaths, bringing the total number of cases confirmed so far in the country to 576.
Thirty-six people have died from the virus in Egypt, as well as two senior military officers.
There have been over 668,000 confirmed cases of coronavirus worldwide and upwards of 31,040 deaths.
Edited translation from Al-Masry Al-Youm