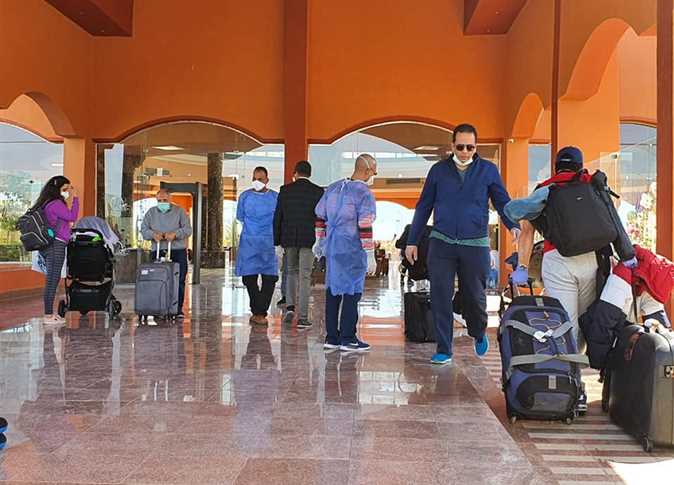 Egypt's government is examining the economic and living situation of stranded citizen returnees in order to help them readjust following the abrupt disruptions brought on by the coronavirus outbreak, Prime Minister Mostafa Madbouly said Friday.
He explained that the government is studying their qualifications, jobs and areas of expertise based upon the information they registered while in quarantine to help them find suitable work.
These remarks came during a ministerial economic group meeting chaired by Madbouly on Friday.
The meeting saw Minister of Immigration and Expatriate Affairs Nabila Makram propose the formation of a committee including representatives from the government, the private sector and civil society.
She said that this committee would discuss ways to help returnees invest their savings in appropriate small projects or in banks, and invest their energies and expertise in work fields.
More than 20,000 Egyptians have returned from various countries since the pandemic began, Makram said, adding that that there are planes yet to take off that will bring home stranded citizens from Saudi Arabia, Lebanon, Cyprus and Europe.
Egypt on Friday confirmed 1,348 new coronavirus cases, bringing the country's number of confirmed total cases so far to 31,115.
The total number of COVID-19 deaths has now reached 1,166 nationwide, after announcing 40 deaths.
The newly infected cases are all Egyptian nationals, Health Ministry Spokesperson Khaled Megahed said, adding that the total number of fully-recovered cases rose to 8,158, all of whom have been discharged from isolation hospitals.
Around 402 left quarantine on Friday.