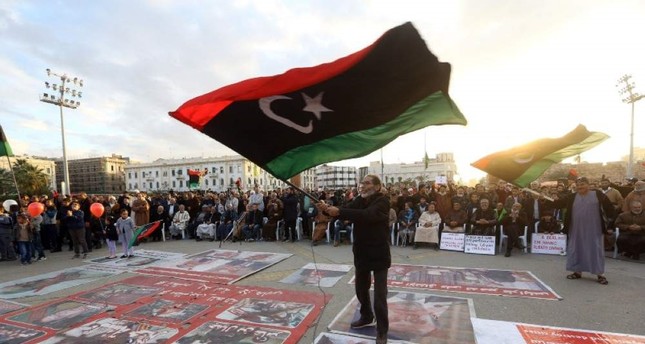 Egypt's House of Representatives held a public session on Sunday to support the Libyan people and reject foreign intervention in Libyan affairs.
The Speaker of Libya's House of Representatives Aqilah Saleh attended the session and sat besides the Speaker of Egypt's House of Representatives Ali Abdel Aal.
Abdel Aal said that the Egyptian-Libyan relations are close and share strategic interests, and requested that cooperation and consultation on all levels continue.
"I do not need to confirm that the Libyan national security is closely related to the Egyptian national security, in light of geopolitical facts linking the two countries," he explained.
He also noted the intermarriage and kinship relations between Egyptian and Libyan tribes.
Egypt respects the Libyan people's will, Abdel Aal stressed, and views the necessity of reaching a political solution that returns  security and stability to Libya, while preserving Libya's unity and sovereignty.
The signing of a Memorandum of Understanding (MoU) between Turkey and the Chairman of the Presidential Council of Libya Fayez al-Sarraj violates international law and the UN Security Council resolutions, and breaches the Skhirat agreement, he added.
Abdel Aal considers the Berlin conference on Libya as a chance to finally reach an agreement on a political settlement between the Libyan parties.
Edited translation form Al-Masry Al-Youm