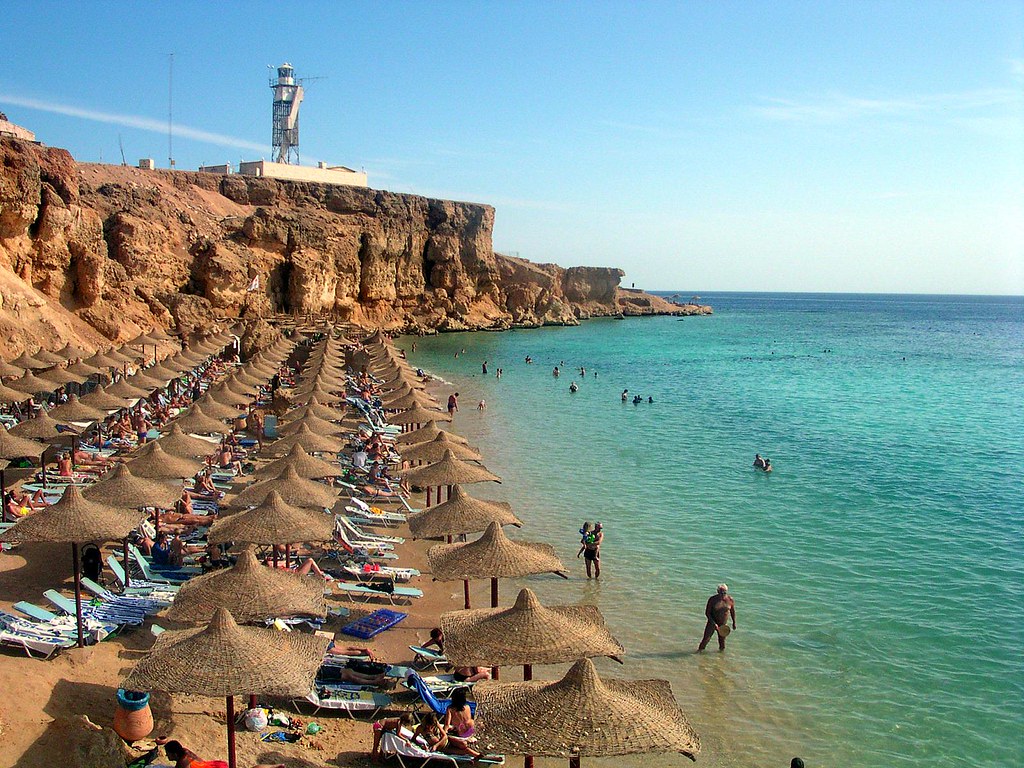 Online travel company Trip Advisor named Egypt's Red Sea cities of Hurghada and Sharm el-Sheikh among the top 10 regional tourist destination preferred by the tourists in the Middle East.
Hurghada and Sharm el-Sheikh ranked second and fourth, respectively, preceding Abu Dhabi, Doha, and Jerusalem.
Chairman of Red Sea Investors Association and tourism tycoon Kamel bu Ali announced that Hurghada was selected among the top 10 cities for offering moderate weather year-round and successfully adopting all COVID-19 preemptive measures to ensure visitor and employee health and safety.
Egypt reopened its borders for tourism on July 1, after a months-long hiatus due to the coronavirus.
Visitors quickly returned to Egypt's warm sunny weather and picturesque beaches in South Sinai and the North Coast.
Over 100,000 tourists have visited the Red Sea resort cities of Hurghada and Sharm el-Sheikh since July 1, with many coming from Belarus, Ukraine, Switzerland, Hungary and Serbia.
Occupancy rates at Egypt's Red Sea Governorate hotels and resorts are set at 50 percent of the establishment's total capacity to help curb the spread of the virus, as per the Ministry of Tourism's guidelines.
All tourists returned home without reporting a single coronavirus case, reflecting the success of Egypt's measures to combat the virus.
Tourism is a vital sector in the Egyptian economy, accounting for about 12 percent of the country's gross domestic product in 2018 and employing approximately 14 percent of its workforce.
Tourism experts have estimated that Egypt's tourism sector lost one billion US dollars per month due to the pandemic.
Edited translator from Al-Masry Al-Youm