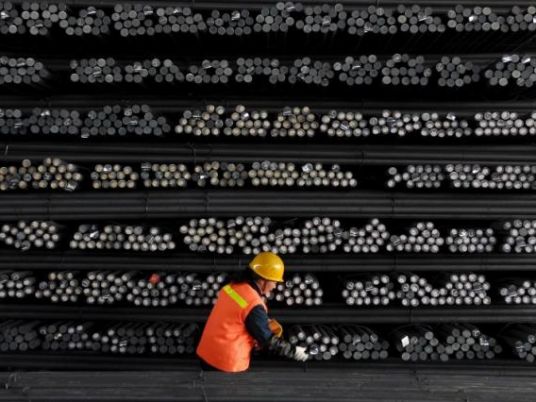 Egypt's Ministry of Commerce and Industry imposed a gradual protective measure on the imports of certain iron and steel products for a period of three years, including the period of temporary measures imposed by the Minister in April, effective starting Saturday.
The decree includes the imposition of 25 percent fees on rebars used in construction during October 12 to April 11 2020, 21 percent from April 12 2020 – April 11 2021, and 17 percent during the period from April 12 2021 – April 11 2022.
It also features the imposition of a step-by-step safeguard fee on semi-finished products of iron or billet steel by 16 percent during April 11 to October 12 2020, 13 percent during  12 April 2020 to 11 April 2021, and 10 percent from April 12 2021 – 11 April 2022.
Minister Amr Nassar said that the ministry had received a complaint from the local industry that it was affected by the large increase in imports of construction iron and semi-finished products of iron or billet.
The complaint's examination was initiated at the end of March, whether through hearings and responses from parties concerned or through field verification visits to a sample of the complaining companies.
The minister added that the investigation found that there was a significant increase in the imports, which seriously affected the local industry, thereby requiring the decree.
The Chairman of the Medina Steel Group, Tariq Abdel Azim, said that this decision will contribute to supporting the local industry and its ability to export to African countries, especially if the price of gas for factories is reduced within the international prices and the provision of land is attached at discount prices.
Ayman al-Ashry, member of the Chamber of Metallurgical Industries and president of the Al-Ashry Steel Group said the decision would lead to the closure of about 22 factories with investments of about LE30 billion.
Edited translation from Al-Masry Al-Youm