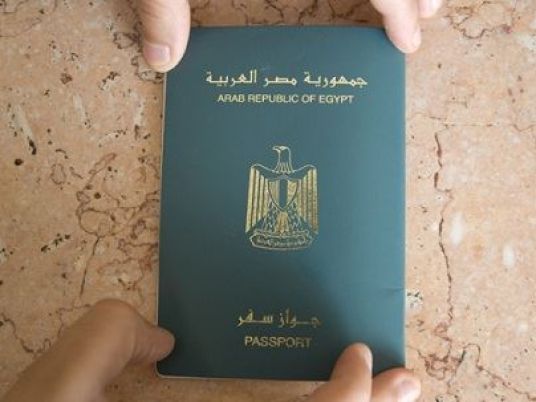 Egypt's General Administration of Passports, Emigration and Nationality, affiliated under the Interior Ministry, announced Tuesday that it is launching more services to better grant passport services to citizens and foreigners.
A ministry statement explained that among the most prominent of these services will be receiving citizenship requests, submitting requests to obtain movement certificates for citizens, obtaining a passport within 24 hours.
This is alongside and several immigration and citizenship services which can all be accessed by visiting the Interior Ministry's website.
The ministry added that it is continuing to implement its ambitious plan towards automating the ministry's public services and easing many of the services being provided by the General Directorate of Passports, Immigration and Nationality to citizens and foreigners.
Optional services are provided for citizens or foreigners wishing to issue documents from the Passports Administration that require other legal procedures on an urgent basis, with a set fee for that urgent service.
Among these services is the issuance and renewal of the regular passport, both for the first time and for a replacement, within 24 hours for citizens of Cairo and Giza as a experimental trial.
It also aims to issue Immigration and Nationality Administration documents; army recruitment notices, notifications of civil status, personal notifications, foreign documentation, certificates of proof of nationality, immigration applications within 24 hours.
And lastly, services to renewal foreigner residencies in cases that do not require other legal procedures within 48 hours for Cairo and Giza citizens as the first stage.
Edited translation from Al-Masry Al-Youm