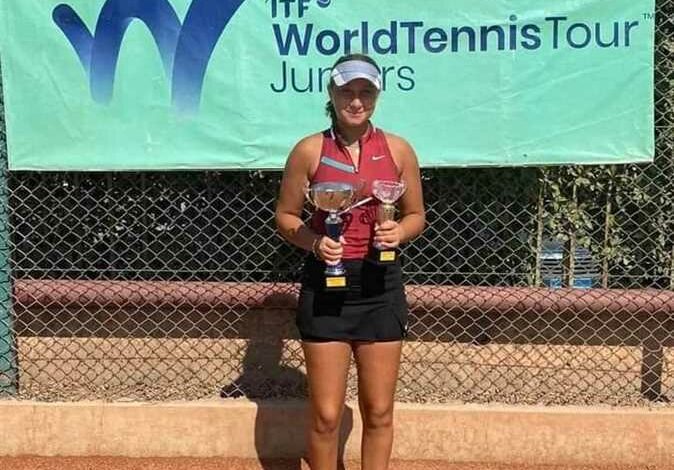 Egyptian junior tennis player Jermine Sherif starred in the ITF World Tennis Tour Juniors for girls organized by the International Tennis Federation, currently held in Tunisia.
Sherif killed two birds with one stone in the championship in Tunisia, first by succeeding in qualifying for the final match, and she will meet with Moroccan Aya al-Aouni on Sunday.
And she made the list of the world's best 100 young players within the ITF classification, ranking 110th globally until the start of the tournament until reaching the final match where she secured her place in the list of the best hundred players in the world.