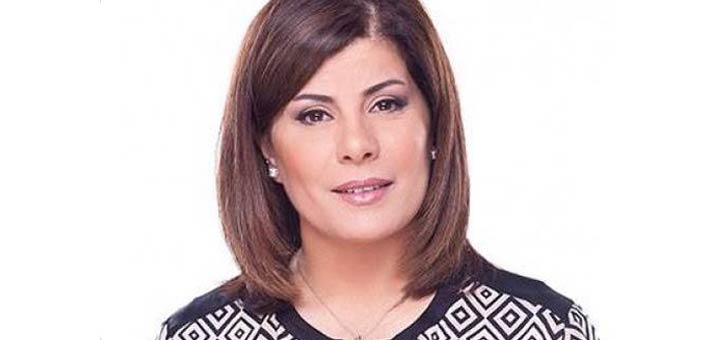 Egypt's Media Syndicate referred anchorwoman Amany al-Khayat – who presents the 'Been Al-Sotor' (Between Lines) show on privately-owned ON Live – to investigation over charges of insulting the country of Oman.
Head of Media Syndicate Hamdi al-Konaysi said in a statement issued by his syndicate's administrative council that the decision was taken to refer Khayat to a committee for investigation after the syndicate monitored she had committed a mistake by insulting 'Egypt's sister-country' Oman.
He added that the syndicate called on all media practitioners to abide by President Abdel Fattah al-Sisi's call to avoid insulting any Arab country, or any other country for the matter. He further called on the media to abide by the media charter approved by the syndicate.
Khayat is no stranger to similar controversy; in 2014, Khayat's comments went viral on social media when she made televised statements claiming Morocco's King Mohammed VI had made a deal with Islamists in 2011, and that his country's economy is based on prostitution.
While presenting a morning show on ONTV, Khayat that Morocco's king brokered a power-sharing deal with Islamist leaders during the outbreak of the 'Arab Spring' revolts in early, a time when many Islamist political leaders were eyeing the opportunity of power across the Arab world.
She also added that Morocco's economy was based on prostitution, and as proof, requested her audience to conduct an internet search on the prevalence of the sexually-transmitted HIV / AIDS virus in Morocco.
The television station's owner, Egyptian billionaire Naguib Sawiris, received a tweet from a Moroccan asking him if he had seen Khayat's morning program in which the comments were made.
Sawiris responded with an apology and said that he had not seen the program, and added that he will investigate the incident himself.
Hours later, Khayat and her team posted on the show's official Facebook page an apology to Morocco's government and people for the "misunderstanding," saying she only meant to criticize those who abused Islam.
The Egyptian foreign ministry and the channel management also issued an apology for the episode and Khayat was subsequently fired.