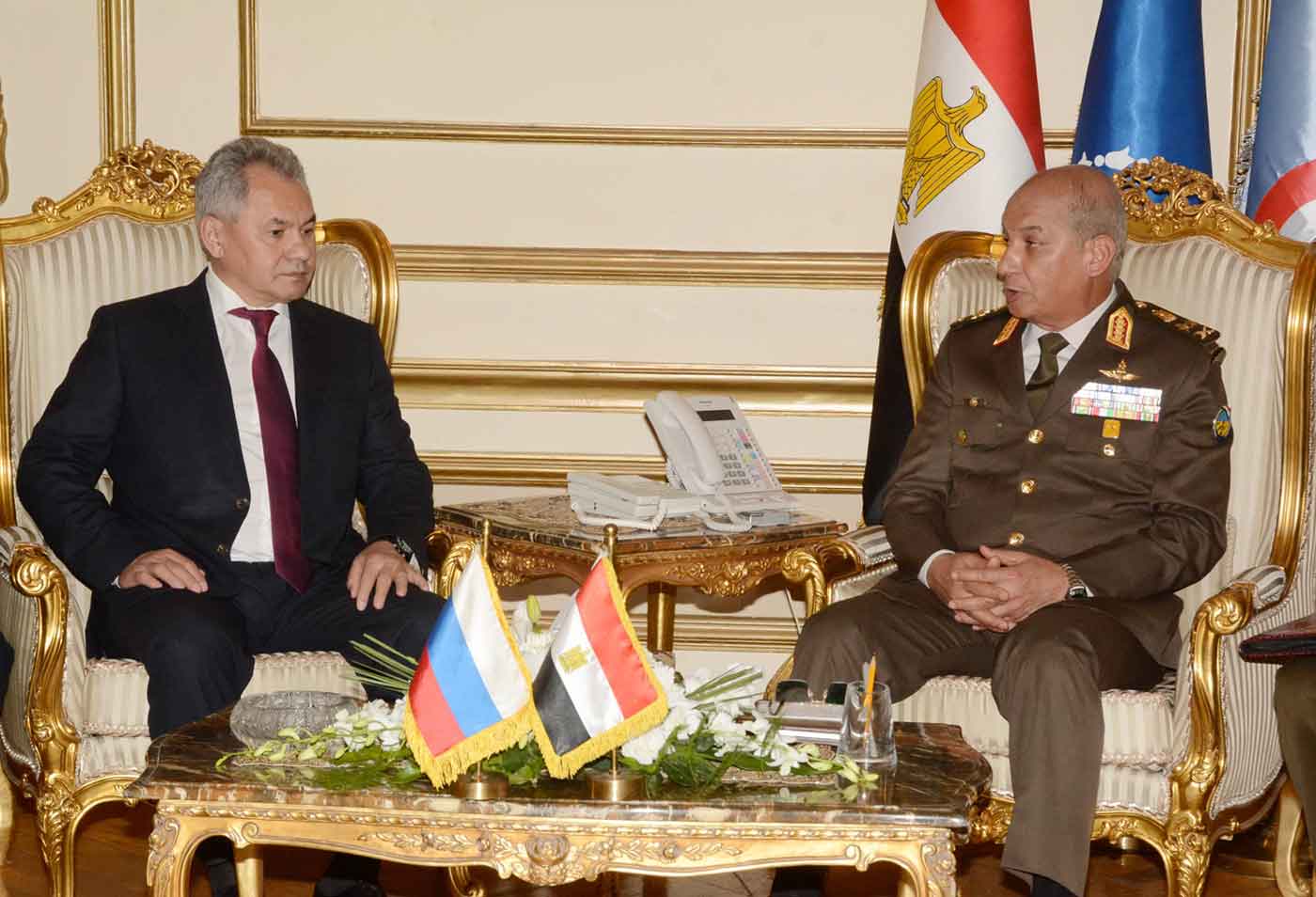 Egyptian Minister of Defense and Military Production Mohamed Zaki, Commander-in-Chief of the Egyptian Armed Forces, left Cairo Sunday for an official visit to Russia's capital of Moscow, accompanied by a high-level military delegation.
A statement by the military spokesperson of the Armed Forces said that Zaki's trip will last several days, and aims to strengthen military relations between the two countries.
During his visit to Russia, Zaki is scheduled to attend the seventh meeting of the Egyptian-Russian Joint Military Committee with several leaders and officials at the Russian Ministry of Defense.
The meeting is to discuss many issues of common interest, and will support military cooperation relations between armed forces of both nations.
A Comprehensive Partnership and Strategic Cooperation agreement signed between Russia and Egypt in 2018 entered into force earlier this year.
A statement from the Russian Foreign Ministry explained that this document provides continued strengthening of cooperation between Russia and Egypt in political, commercial, economic, cultural fields and more.
The agreement better defines mechanisms to strengthen cooperation between Moscow and Cairo, it added.
The Foreign Ministry stressed that this is an important event towards further developing Russian-Egyptian bonds.
The agreement was first signed in the Russian city of Sochi on October 17, 2018, during Egyptian President Abdel Fattah al-Sisi's visit to Russia and his meeting with Russian President Vladimir Putin.
The agreement enshrines both countries willingness to maintain cooperation between its economy ministries and entrepreneurs. This includes holding annual meetings for the joint Russian-Egyptian commission on trade, economic, scientific and technical cooperation and the Russian-Egyptian Business Council in each country alternately.