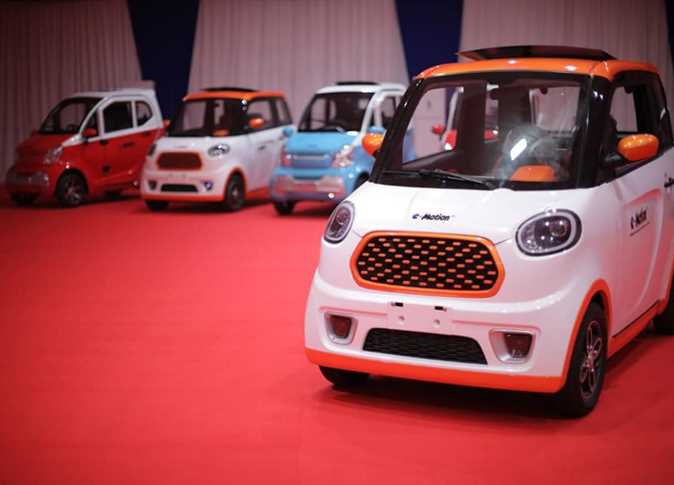 In collaboration with China's Foton Company, the Egyptian Ministry of Military Production is set to produce affordable electric mini-cars (dubbed E-Motion cars), according to an official announcement by Egypt's Minister of Military Production Mohamed Al-Assar on Tuesday, October 29.
The announcement was made during a ceremony held to celebrate Egypt's first two manufactured electric buses in cooperation with the Chinese company Foton.
The ministry also celebrated on Tuesday a new project to manufacture electric buses in the country in partnership with China's Foton Motor.
The statement further announced that these cars are not qualified to be driven on normal Egyptian streets and are allowed only in compounds, hotels and resorts. However, details regarding other versions of the electric cars that will be allowed on the streets will be announced later.
The freshly announced electric minicar will be released in two editions. The first one has a length of 2.70 meters, a width of 1.3 meters, and a height of 1.5 meters and contains an air conditioner and camera and the capacity to carry four passengers, Masrawy news outlet reported. The second edition has a length of 2.6 meters, a width of 1.3 meters and a height of 1.4 meters and the capacity to carry three passengers, according to Masrawy.
The ministry negated rumors circulating about prices of the electric cars, asserting that the rumors are an attempt to promote other imported cars in the wake of the success of Tuesday's ceremony.