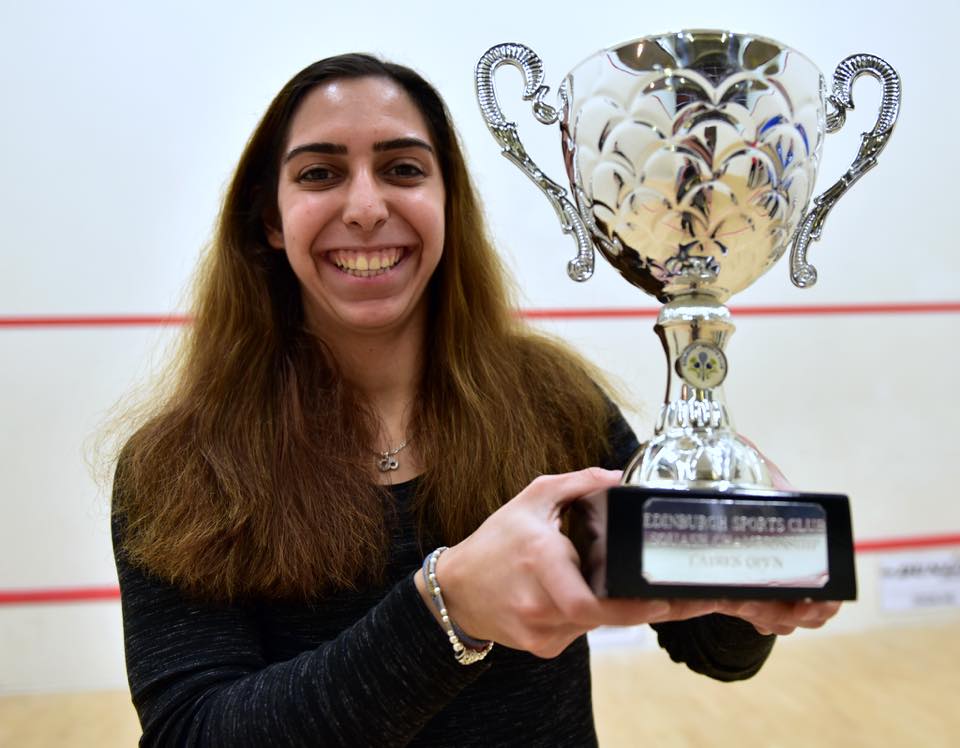 Egyptian squash players continue to make their country proud, securing every title that comes their way.
On Friday, a new name – Nadine Shahin – entered the scene, shining alongside the biggest names in squash including Nour El Sherbini, Raneem El-Weleili, and Nour El-Tayeb. Shahin defeated all her opponents to win the Edinburgh Sports Club Squash Open's final, held in Scotland from January 25-28.
Shahin took the title from Julianne Courtice of England after beating her 3-2 in a jaw-clenching final (9-11/11-3/11-9/14-12/11-9), to become the Edinburgh Sports Club Open champion.
While Nadine took the title, two other Egyptians came far in the tournament: Rowan El Araby reached the semifinals, while Nada Abbas reached the quarters.
Shahin is an international squash player who currently ranks 34 worldwide.
She won her first international title in Geneva, 2014, surprising everyone after entering the championship as an underdog.
Shahin continued to impress, winning four more titles that year and climbing into the top 40 players worldwide by 2015.
By 2017, her hot-streak continued as she jumped into the top 30 ranks worldwide. 2018 does not seem to be any different as Shahin as she continues to win whatever comes in her way.