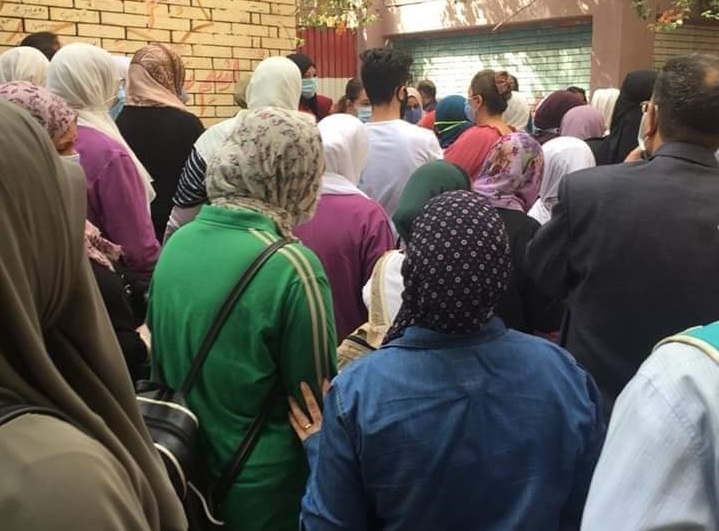 The Egyptian parliament's Constitutional and Legislative Affairs Committee on Sunday approved a draft law submitted by the government on combating exam violations.
The law increase the penalties for printing, publishing, broadcasting, and promoting, by any means, exam questions and their answers, or any evaluation systems in different education stages, Egyptian and foreign, with the intention of cheating or disturbing the general examination system.
It sets a penalty of imprisonment not less than two years, and seven years at maximum, as well as a fine of no less than LE100,000 and at maximum LE200,000.
Any attempts to perform these acts will be met with a one-year imprisonment and/or a fine of no less than LE10,000 and LE50,000 at maximum.
A student caught cheating or attempting to cheat will be failed for the year and  deprived from attending exams for the rest of the year.
The draft law also includes imposing a penalty on any student caught using a communication device during exams with a fine no less than LE5,000 and no more than LE10,000, with the court ordering the confiscation of these devices.
Around 653,389 students started the high school final exams (Thanaweya Amma) on June 21 across Egypt. The exams will continue until July 21.
Thanaweya Amma refers to tests in the final years of high school, which students attend between the ages of 17 and 18, a crucial educational stage in Egypt. A student's score in the examinations can determine whether they are admitted to a free public university and what course they are able to study.
Facebook pages have been publishing leaked examination papers and model answers for almost five years, and so far the Facebook page admins have evaded capture, despite the efforts of Education Ministry officials and the police.
One of these pages was "Shawming Byghashish Thanaweya Amma" (Shawming's Cheats for High School Exams), whose admin has in the past published comments expressing concern over the education system in Egypt.