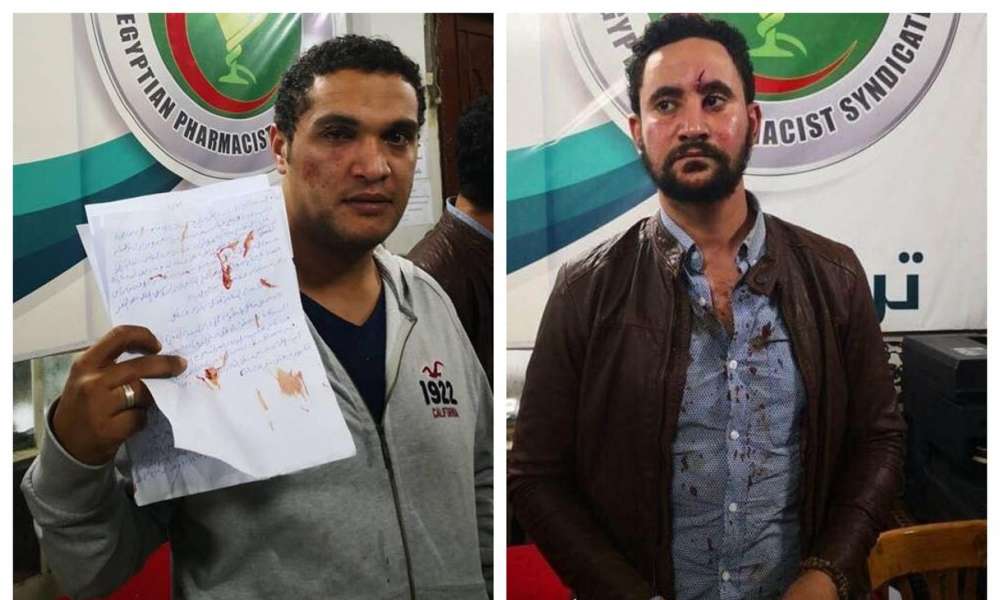 House of Representatives' Speaker Ali Abdel Aal on Saturday condemned an attack by the Egyptian pharmacists syndicate's security guards on four journalists.
Abdel Aal stated that any attack on journalists or media professionals due to their job was unacceptable, asserting that 'freedom of opinion' was a right ensured in the Constitution 2014.
On December 15, the syndicate security personnel assaulted journalists Mohammed al-Garnousi and Atef Badr from al-Masri al-Youm, Esraa Soliman from al-Watan and Ayat Dabis from al-Youm al-Sabea, seizing their mobile phones.
The journalists had intended to investigate the candidacy papers for the syndicate's presidential election.
Chief of the Journalists' syndicate Abdel Mohsen Salama refused a negotiation with chief of the Egyptian Pharmacists syndicate Mohi al-Din Obaid, demanding that the security guards be punished.
The attack on the four journalists was act of thuggery that must be investigated, Salama said.
Edited translation from Al-Masry Al-Youm