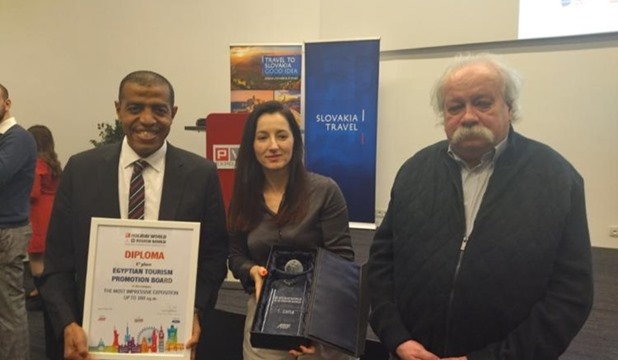 Egypt's pavilion at the 31st edition of the Holiday World Fair, held in Prague, the Czech Republic, won the best design award.
The Ministry of Tourism and Antiquities, represented by the Tourism Development Authority, partook at the fair, held on March 17-19, under its plan to diversify tourist markets to increase the numbers of tourists visiting Egypt.
Holiday World fair provides a platform for the presentation of travel agencies, domestic regions, national tourism offices, and other services for the Central Europe travel industry.
The fair is the most important tourism and travelling event not just in the Czech Republic, but in the Central European region as well.