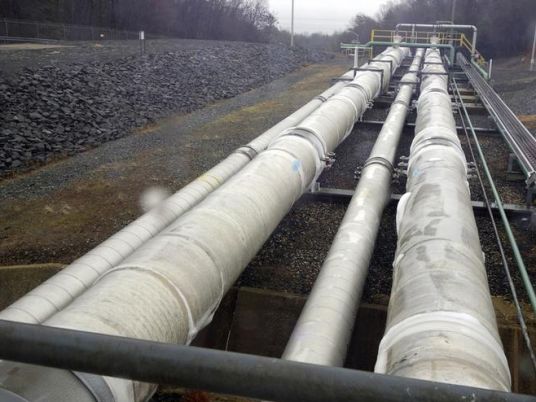 Egypt's Petroleum Minister Tarek al-Mulla said that his ministry is implementing an ambitious action plan aiming to deliver natural gas to 1.2 million housing units nationwide during the current fiscal year.
In a Saturday statement, Mulla added that the plan aims to deliver natural gas for the first time to more than 85 cities and regions, with an initiative to make payments through easy installments.
According to Mulla, delivery rates for natural gas to residential units over the past five years reached four million housing units: from June 2014 to June 2019.
He added that the total number of housing units that benefited from natural gas reached 10 million housing units nationwide so far since the beginning of home gas delivery activities.
Lat fiscal year witnessed unprecedented results in the delivery rates, Mulla pointed out, which amounted to 1.23 million housing units delivered and marked the first delivery to more than 75 cities, villages and new areas across Egypt during the same year, with priority given to Upper Egypt's governorates of Upper Egypt and the neediest regions.
Mulla also pointed out the positive results achieved by the launch of the Ministry's initiative for easy payment on citizens of the gas delivery to their houses, which has been applied since July 2018 in areas that natural gas reached for the first time without interest over a period of six years.
Edited translation from Al-Masry Al-Youm