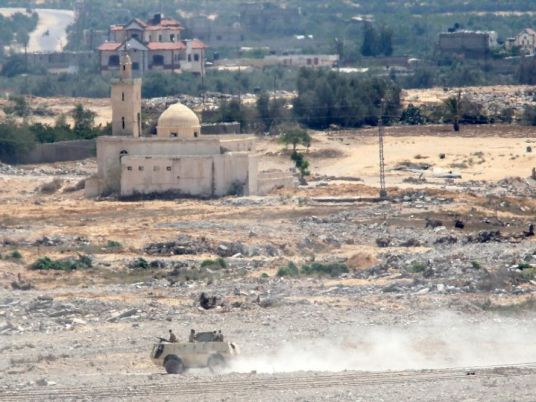 Egypt's Interior Ministry stated on Thursday that police pursued and identified militant individuals in a home located in al-Massaed district of Arish, killing 14 terrorists after they killed eight policemen on Wednesday in Arish's checkpoint at al-Batal.
The ministry added that the police besieged terrorist elements that had fired at the police forces.
Police found 14 machine guns, three explosive devices and three explosive belts on the site.
The Islamic State (IS) organization in Egypt launched an attack against the police checkpoint al-Batal 14 in Arish of North Sinai on Wednesday, leading to the killing of a police officer, Amr al-Qadi, a non-commissioned officer and six conscripts, Egyptian television said.
The interior ministry stated that heavy fire was exchanged between militant individuals and police officers at the checkpoint, which was located in al-Sabel village in West Arish near the Ring Road.