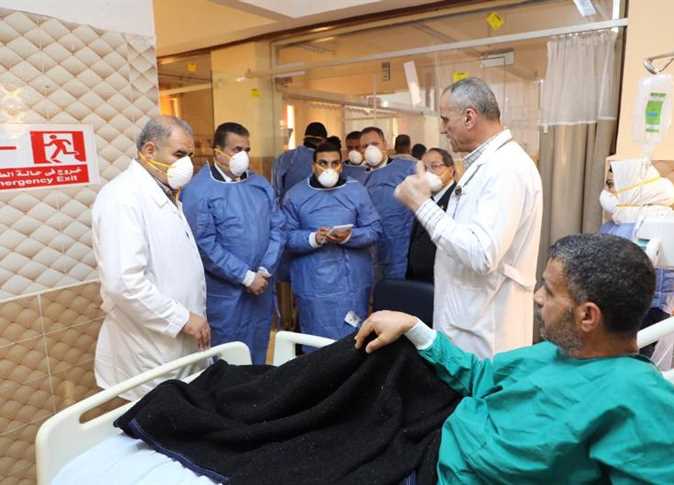 Egyptian Prime Minister Mostafsa Madbouly on Tuesday allocated one billion pounds to  the Ministry of Health to acquire preventive supplies and help curb the spread of the coronavirus.
The spokesperson for the Egyptian Cabinet Nader Asaad said that the decision came following President Abdel Fattah al-Sisi's instructions urging the government to take the maximum level of readiness.
The World Health Organization called on nations to tighten preventive precautions in order to contain the virus's impact.
Egypt announced on Monday 39 new coronavirus cases and five additional deaths, bringing the total number of cases confirmed so far in the country to 366.
19 people have died from the virus in Egypt.
Health Ministry Spokesperson Khaled Megahed explained that the new cases are all Egyptian nationals who were in contact with previously announced cases. 
Fifteen previously confirmed cases registered in Egypt, including seven foreigners and 8 Egyptians, have discharged from hospital on Sunday, bringing the total number of fully recovered cases to 56 so far.
Megahed added that seventy-four tests have come back negative.
Egypt has undertaken a new phase to combat the coronavirus through a campaign to disinfect and sterilize government buildings, following an initiative from the Health and Population Ministry to perform weekly sterilizations in public buildings.
The state also moved on Thursday to close all restaurants, cafes, cafeterias, casinos, nightclubs, bars, malls, shops and mobile food carts nationwide, from 7:00 pm until 6:00 am each day through March 31.
Egypt has closed schools and universities across the country for two weeks, and incoming and outgoing flights were also suspended starting Thursday, March 19 at 12 pm and lasting until March 31, as part of efforts to slow down the spread of coronavirus.