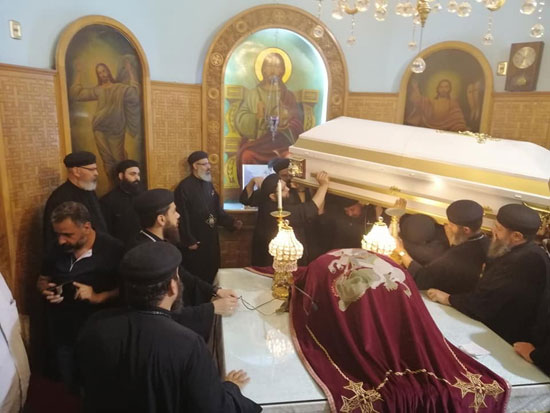 The Public Prosecution in South Qalyubiya has referred church janitor Kamal Shawky to criminal court over charges of killing priest Makar Saad of St. Mark's Church in Shubra, after the forensic medicine's final report and church surveillance cameras proved his involvement in the murder on May 20.
The report revealed that Shawky, 54, fired seven bullets at the priest's head, face and chest according to an analysis of the pistol used in the murder.
The prosecution accused Shawky of intentionally killing Saad and carrying an unlicensed pistol and bullets.
Shawky confessed that he committed the crime in front of the public prosecution team. Preliminary investigations revealed that there had been previous disagreements between the defendant and the victim.
The incited caused panic as it was initially believed to be part of a terrorist attack. Eyewitnesses confirmed that the priest and the guard were sitting about an hour before the crime without any quarrel until the janitor suddenly shot the priest.
One eyewitness said that Shawky fled after shooting the priest and eventually handed himself over at the police station.
Edited translation from Al-Masry Al-Youm