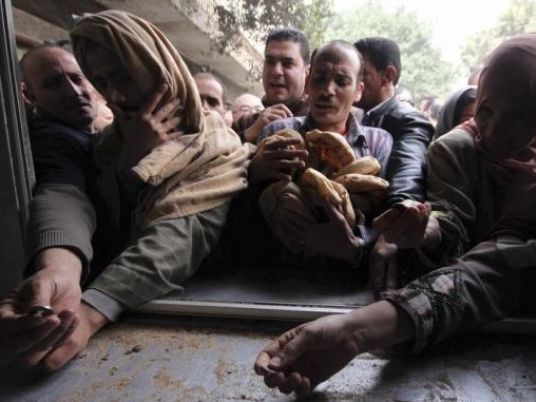 The Central Agency for Public Mobilization and Statistics (CAPMAS) on Saturday issued a report stating that the total amount of ration cards and bread subsidies in Egypt for the 2020-2021 fiscal year amounted to LE84.5 billion, reaching 63.5 million beneficiaries.
Subsidies for the ration cards program totaled 36.5 billion at a rate of LE50 per month for each person in a family of up to four individuals on the card, and LE25 for any extra family members.
Bread subsidies amounted LE45.8 billion for one million beneficiaries, at five loaves per person a day, while flour subsidies was LE2.2 billion for 4.5 million beneficiaries, at 10 kilograms per person a month.
The report, issued on the International Day for the Eradication of Poverty, listed several governmental social programs launched to improve the social, economic and environmental conditions for citizens.
According to the report, the volume of subsidies directed to the "Takaful (Solidarity) and Karama (Dignity)" initiative's 15 million beneficiaries reached LE18.5 billion during the fiscal year 2019-2020.
Regarding social housing, the report mentioned that state support rose from LE3.9 billion in 2019-2020 to LE5.7 billion in 2020-2021, which represents the state's support for low-income beneficiaries.
The CAPMAS report also referred to the Decent Life initiative as improving the quality of life for the neediest villages, especially in Upper Egypt.
A total of LE103 billion has been allocated to villagers there and the development of their settlements, providing health and educational services alongside sports and cultural activities.