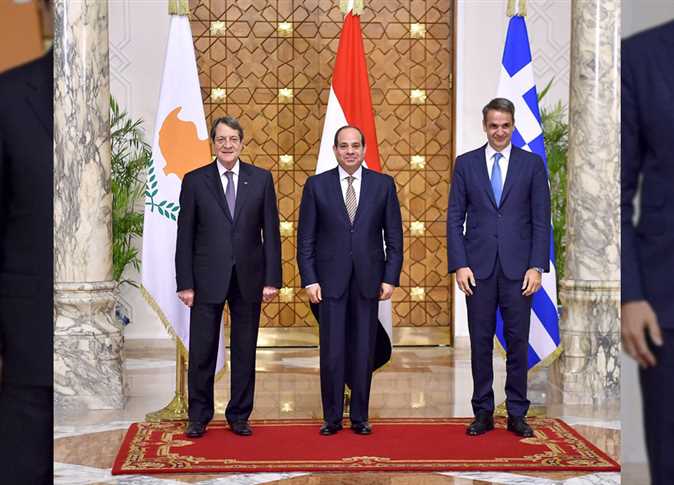 Egyptian President Abdel Fattah al-Sisi received a phone call from his Cypriot counterpart, Nicos Anastasiades, which saw them discuss various regional issues and cooperation between the two nations both on a bilateral level or as part of the tripartite framework with Greece.
The Friday phone call featured a discussion on energy security within the context of the East Mediterranean Gas Forum, according to Egypt's presidential spokesperson Bassam Rady.
The Cypriot leader hailed the crucial role Egypt plays in maintaining the region's stability, noting similar sentiments from the European Union in regards to Egypt's hard work in combating terrorism, alongside praise for Egypt's experience in fighting illegal development.
The talks also touched on recent developments in Libya.
Rady explained that the two leaders agreed to intensify cooperation regarding Libya, especially through support of relevant international endeavors, implementing the Berlin conference's resolutions and rejecting all external inference in this regard.
He added that the coronavirus outbreak was also discussed, with the two leaders talking on cooperating and sharing experiences in dealing with the pandemic while containing its repercussions by examining what worked best in Egypt, Cyprus and the European Union alongside strengthening multilateral cooperation.