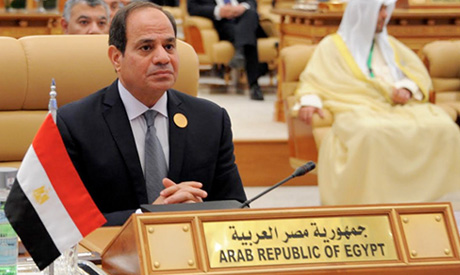 The Egyptian government decided on Thursday to extend the state of emergency that was imposed in April for an additional three months starting from Friday, in accordance with a decree issued by President Abdel Fattah al-Sisi.
According to the decree issued in the official state gazette, the state of emergency will be imposed starting Friday.
The state of emergency was imposed in April in the wake of deadly suicide attacks that targeted two churches located in Egypt's cities of Alexandria and Tanta. The attacks left approximately 45 people dead.
The attacks took place while Egyptian Copts were celebrating Palm Sunday. The Islamic State group claimed responsibility for the attacks and vowed to launch more in the future, pushing Sisi to impose the state of emergency for three-months.
The presence of state of emergency in Egypt allow authorities to impose security measures against any suspected terrorist without the need for permission from a prosecutor and allows the president to impose censorship on media outlets.
Local and international critics of the government have argued that the emergency law is being used as a pretext by the country's security apparatuses to further crackdown on non-violent dissent, including non-governmental organisations, secular activists and independent media outlets.
Article 154 from the 2014 constitution grants Sisi the right to extend the emergency period for 90 days following its implementation, as long as this decision receives a two-thirds majority from MPs who have seven days to review the measure.