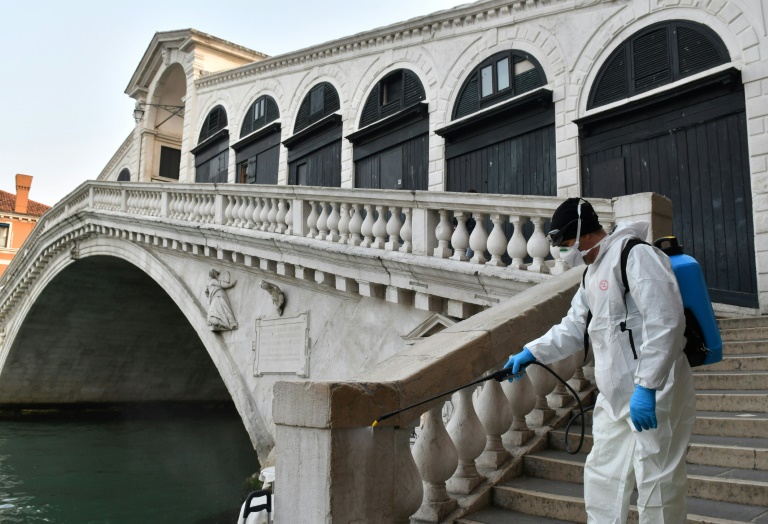 Egypt's President Abdel Fattah al-Sisi offered his condolences on Wednesday to Italian Prime Minster Giuseppe Conte over coronavirus deaths in Italy, stressing Egypt's continued solidarity and support for the people of Italy, Spokesperson for the Presidency Bassam Rady said.
During the phone call, Sisi added that Egypt is ready to provide aid to Italy to help battle the outbreak, with Italy having confirmed over 12,000 cases and 827 deaths from the virus as of Thursday.
Conte praised Egypt's support for Italy and close bilateral relations during the call, Rady said.
Conte also discussed joint cooperation and coordination to combat the spread of the virus, according to Rady.
In a related context, US President Donald Trump on Wednesday announced a shock 30-day travel ban from 26 European countries to the United States, citing the spread of COVID-19 on the continent, and the World Health Organization declared the outbreak a pandemic.
Total confirmed cases worldwide have risen above 126,000, with around 4,600 people having died from the virus.
During Wednesday's phone call, Sisi and Conte also discussed several issues raised during earlier during talks between the two leaders in Cairo on January 14, and exchanged views as well on regional issues of common interest, especially developments in Libya, where Egypt, Russia, the United Arab Emirates, and other countries back Khalifa Haftar's self-styled Libyan National Army against the UN-recognized Government of National Accord in Tripoli, which is supported by Turkey and to a lesser extent Qatar and Italy.
Sisi and Conte previously discussed in December 2019 the situation in Libya, with Sisi stressing what he said were efforts made by Haftar's Libyan National Army in the fight against terrorism and violent extremism and the importance of returning stability to the war-torn country.
Edited translation from Al-Masry Al-Youm
Image: An employee of the municipal company Veritas sprays disinfectant in public areas at the Rialto Bridge in Venice (AFP / MARCO SABADIN)