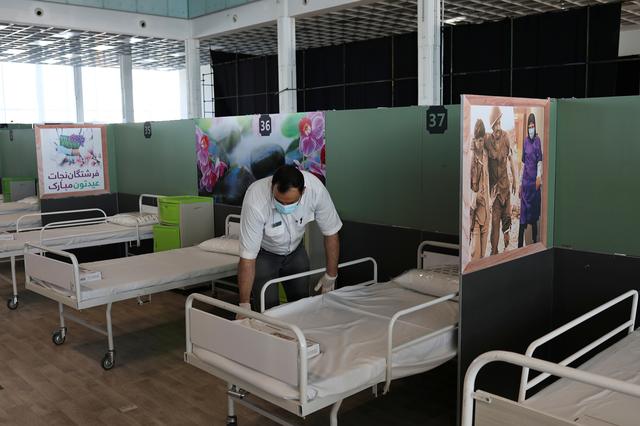 Egypt's Social Solidarity Ministry announced Saturday that it has supplied 6,185 beds at a cost of LE25 million in the dormitories of universities, youth centers and hostels across the country that are receiving coronavirus cases.
Minister of Social Solidarity Nevine al-Kabbag said these efforts were done in cooperation with the ministers of health, higher education, sports and presidents of universities- all as part of the state's plan to confront the coronavirus.
She added that her ministry has prepared several places, now being operated by the Health Ministry, for this purpose.
These include dormitories at Daqahlia University, the Abu Qir Youth Center in Alexandria, the Todd Youth City in Luxor, the Assiut University, the Youth Hostel in Ismailia, the Minya University, the Scientific Center for Youth and Sports in Damietta, the Helwan University, and the Qena university.
Other places are still being prepared, Kabbag said – these include the Ain Shams University's dormitories, the Ahl Masr Foundation, Alexandria University's dormitories in Smouha, and the UNESCO headquarters in Menoufia.
Health Minister Hala Zayed said on April 8 that going forward the protocol for clinically simple cases of coronavirus who are less than 50 years old, do not suffer risk factors, and are in stable condition will be transferred to governmental university dormitories and designated youth hostels.
In a statement, Zayed explained that this move falls within the government's plan to battle the coronavirus outbreak, guided by countries that have weathered similar crises.
These cases will be under the Health Ministry's full medical supervision after spending the five-day treatment period according to the protocol, and their condition is evaluated.
She said that the follow-up period for these cases will be at medically prepared places until they recover and are discharged.
These places are medically equipped at the highest level in terms of accommodation, sterilization and hygiene – alongside follow-up clinics, laboratories, scan units, pharmacies and the necessary medical crews.
She said that 88 percent of infections in hospitalization suffer from minor symptoms, seven percent suffer from moderate symptoms, three percent suffer from severe symptoms, and two percent are in critical condition.
Zayed noted that Egypt mostly has minor infections according to WHO divisions.
Optimally utilizing existing infrastructure and its available capabilities after vacating them has become a last resort to weather through the hardest stages of the spreading coronavirus pandemic.
Egypt on Friday confirmed 171 new coronavirus cases, bringing the country's number of confirmed total cases so far to 2,844. The total number of COVID-19 deaths has now reached 205 nationwide.