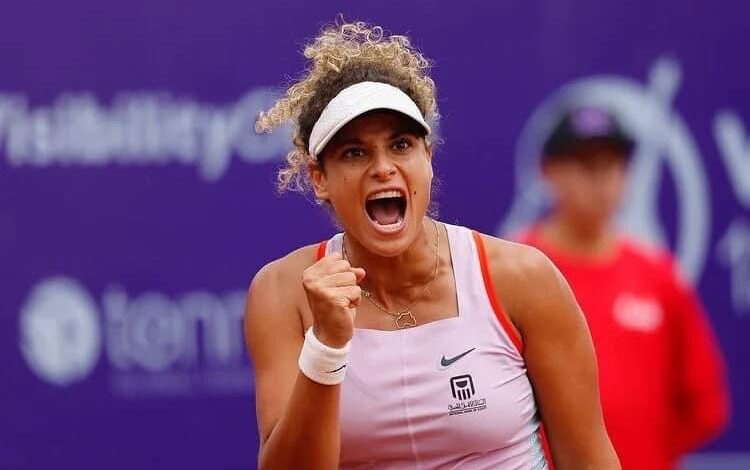 Egyptian tennis star Mayar Sherif continued her path of glory after winning the Copa LP Chile on Sunday, which became her fourth career WTA 125 title this year.
Sherif achieved her fourth world title in 2022 and the fifth in her international career in the WTA Championships, after winning the final of the Copa LP Chile, beating Ukrainian player Kateryna Baindl 3/6, 7/6, 7/5.
Sherif won three championships in the 125-point category, in Marbella, Spain on April Karlsruhe, Germany on May and finally Copa LP Chile, in November.
She recorded her name in the honor list by winning the 250-point championship in Rome in October.
Despite the loss of Sherif in the first group due to the intense enthusiasm of Baindl, Sherif beat her in the second and third groups to  claim the title of the tournament.
Sherif previously made history after becoming the first Egyptian to qualify for two Grand Slam tournaments.
She is also the first Egyptian to participate in the main competitions of the last Roland Garros tournament.
The tennis star has won eight singles titles and six doubles titles in the various international tournaments throughout the years.
She recently participated in the tennis competitions at the Tokyo 2020 Olympics, becoming the first Egyptian player in history to do so, but she was eliminated in the first round.