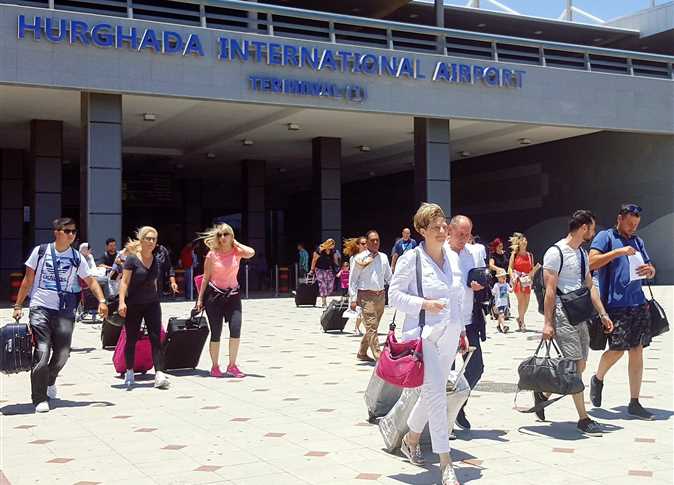 Tourism workers at the Red Sea held differing stances regarding the impact on tourism caused by the state's recent move to enforce a PCR analysis for those coming to Egypt starting September.
While some agreed with the decision, others were opposed to it.
On August 20 Egypt announced that starting September every passenger on board its flights to Egypt, regardless of nationality, must have a PCR analysis confirming that they tested negative for the coronavirus.
A cabinet statement explained that this comes as part of efforts by the Egyptian government to combat the spread of COVID-19.
From September 1, all local and foreign passengers must provide a PCR analysis document proving they tested negative for coronavirus within 72 hours of reaching Egyptian territory.
Mahmoud Arafa, the manager of a major tourism company in the Red Sea, believes that the decision will greatly affect tourists coming to Egypt.
Tourism companies in Ukraine have already noted an impact on its reservations, he said, with tourists refusing to take the PCR test as they did not have any additional money over the value of the trip reservation.
Some have even canceled their trips to Egypt and chosen different countries.
However, tourist guide Ahmed Ali said that the PCR analysis requirement aims to protect workers in hotels and tourist villages and prevent infected tourists from entering the country.
He added that this measure is consistent with the procedures taken by the government to protect its citizens from the coronavirus.
Several countries have requested that the analysis be conducted for all visitors in order to resume trips to Egypt and grant approval for tourism companies to organize trips there, he noted.
This condition is to ensure that any tourist entering the country is free of the coronavirus and can return home safely.
Egypt suspended flights and tourism in March as part of measures to combat the spread of the coronavirus.
Traffic in all Egyptian airports resumed since July 1, in accordance with Egypt's preventive and precautionary measures to coexist with COVID-19.
Edited translation from Al-Masry Al-Youm