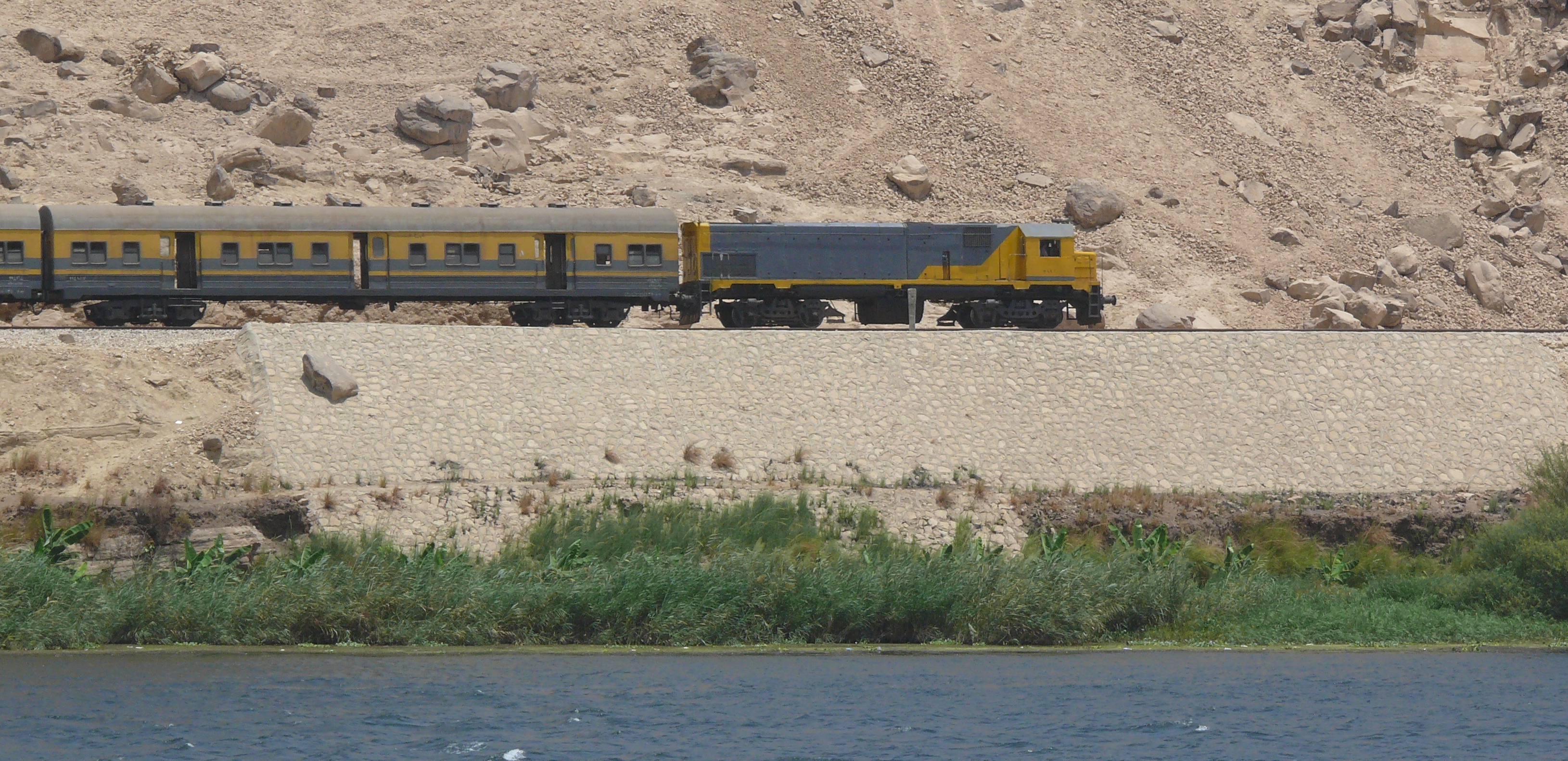 The Ministry of Transport, in partnership with the private sector, has begun 12 railway projects that the ministry plans to embark on starting next year, which will total to 424 kilometers of the new railway network to transport goods across Egypt.
The first of these projects will link the 10th of Ramadan dry port with the seaports and the Suez Canal economic zone. It will also connect the 6th of October dry port to the Abu Tartour-Saqqara line.
Al-Masry Al-Youm learned that a management company will be established for each project including representatives for the Railway Authority and the private company executing the project.
The new railway network aims to expand the cargo transport system by establishing new lines, maintaining and repairing existing lines, linking the existing network with sea and dry ports and equip the national projects with a modern cargo transport network, the Minister of Transport Kamel al-Wazir said.
He added that the ministry has completed a plan to implement a set of projects to develop the railway infrastructure.
Among the new lines planned under the 12 projects are: a 60 km long line to connect the 6th of October dry port to al-Manashy; a 35 km long line to connect Eitay al-Baroud to Sadat City, a 65 km long line that connects 10th of Ramadan City to al-Robaiky, another 69 km long line between al-Robaiky and Tebeen, and an 11 km long line to connect Damietta port to Kafr Bateekh.
The ministry plans to develop Robaiky-Ain Sokhna-Adabiya line, and Tanta-Mansoura-Damietta 120 km long line. It also plans to rehabilitate the Abu Tartour- Qena-Safaga line with a total length of 800 km next year.
Under the new plan, the ministry seeks to link grain silos to the railway transport wheat from seaports through railway lines to silos. The ministry has also set up a link between the grain silos and the railway. The high-density single line will increase the number of goods trains on the network.
Edited translation from Al-Masry Al-Youm