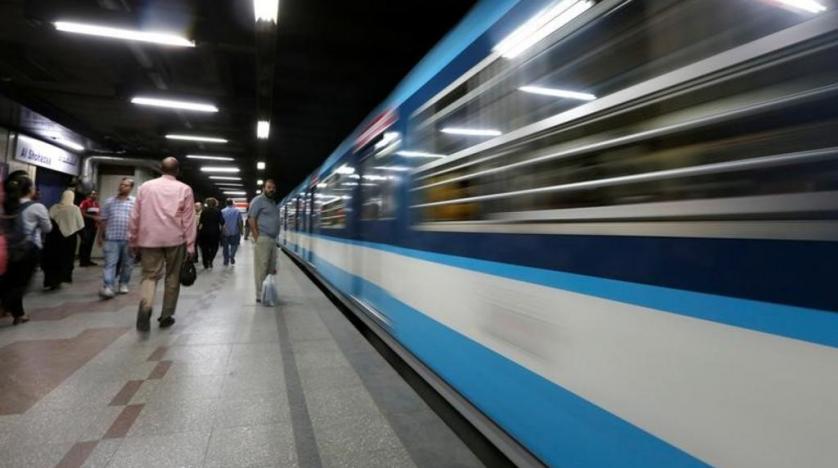 Egypt's Transport Minister Kamel al-Wazir has asked the National Authority for Tunnels (NAT) to provide a study on the possibility of issuing single tickets to be used for the metro, public buses, and even electric trains across the country. 
The study will be conducted in cooperation with a consultative office and Cairo Governorate local authorities.
During a tour on Tuesday to inspect the experimental operation of metro vehicles on the third metro line in Nozha neighborhood, Wazir stressed that he had requested the study to be ready as soon as possible.
Wazir inspected ticket windows at the new stations and the newly-installed electronic gates, commenting during his tour that the new ticket system will not allow commuters to use their tickets twice, which was the case before the new system was installed. 
Back in October 2019, Wazir attended the official opening of the Heliopolis metro station, the first part of the fourth phase of the third metro line.
The minister said at the time that the station, which cost LE 1.9 billion, is the largest in Egypt, the Middle East and Africa. According to statements from Wazir in December 2019, a little over 20 percent of the new line's construction work has been completed so far, with the new line set to open in December 2021.
In related news, Wazir in January visited the fourth stage station for an electric train project connecting al-Salam, the New Administrative Capital and the tenth of Ramadan city.
The Minister commented during his tour in January that the project would connect Egypt's capital Cairo with the new cities, as well as with the New Administrative Capital, about 50 kilometers east of Cairo, and the industrial zones, which he said will encourage more citizens to move to the newer developments.
Wazir also paid a visit to Volvo factories in Gothenburg, Sweden last month where he discussed with officials from Volvo a project to establish a bus rapid transit (BRT) system in Egypt.
A BRT system is a bus-based public transport system designed to boost reliability when compared to a regular bus system, and in doing so designates specific roads dedicated solely to buses and stations where passengers purchase tickets before boarding the bus, which cuts down on delays.
Wazir said in a statement in February that Egypt, amid ongoing efforts to expand public transportation to reduce pressure on roads, will design a plan for the implementation of the BRT project on the Ring Road in Greater Cairo, following completion of construction work aimed at raising efficiency and expanding the road to eight lanes at least.
Edited translation from Al-Masry Al-Youm