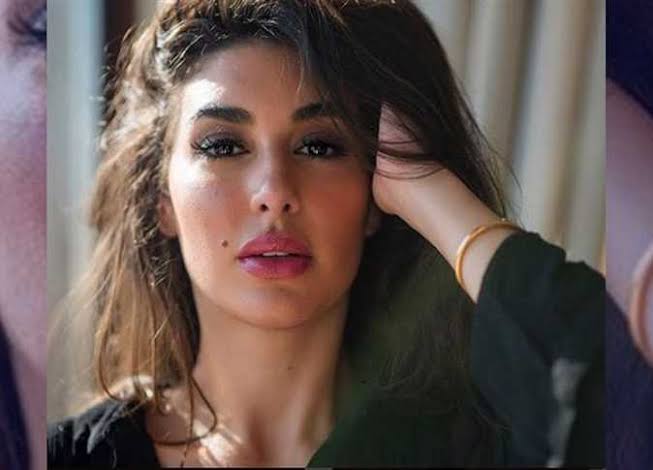 Egyptian actress Yasmine Sabri is the first Arab woman to star in French jeweler Cartier's global film campaign "Into the Wild" featuring the luxurious brand's latest Panthère collection – joining a crew of prominent names such as model Mariacarla Boscono, actors Annabelle Wallis, Ella Balinska, Chang Chen, and singer Karen Mok.
Sabri's collaboration started when she was invited by Cartier to a prestigious launch that took place in Dubai, more than two years ago.
"After a whirlwind two-and-a-half-year journey since the Egyptian actor joined the Cartier family and made history as the first Middle Eastern woman to collaborate with the French jeweler – 'Inshallah, it's not going to be the last', leading fashion magazine Vogue wrote about Sabri.
Sabri expressed her delight and pride to Vogue at starring in the project, which is scheduled to premiere January, and said that flying to shoot for 14 hours straight with German filmmaker Jonas Lindstroem "has been the highlight of my year".
The Panthère designs were first introduced to Cartier by renowned jewelry designer Jeanne Toussaint in 1914, demonstrating legacy and strength as symbolized by the Panther.
"I stand out and I don't belong to any crowd. I'm strong, I'm independent, I'm beautiful, I'm wild, I'm irreplaceable," Sabri told Vogue.
"I think we, as Arab women, should always try to inspire others, be good role models, and help women specifically to be empowered and to believe in themselves and to feel like we are worthy," she added.
Sabri received the title of "Ambassador of African Women" in 2013 during the Arab African Conference on Women's Empowerment, which took place in the presence of diverse ministries from around the globe. The recognition celebrated the support she offered for the "Enti al-Aham" (You come first) campaign for women empowerment.
She is best known for her roles in several TV series such as "Hekayti" (My Story), "Al-Ostoora" (The Legend), "Tareeky" (My Way), and more. She's also starred in movies such as "al-Deiesel" (2018) with prominent actor Ahmed al-Sakka, "Lelyt Hanna w Sorour" (2018) with actor Mohamed Imam, and more.
Sabri launched her acting career in 2013 with the "Khatawat al-Shaytan" series (The Devil's Steps).