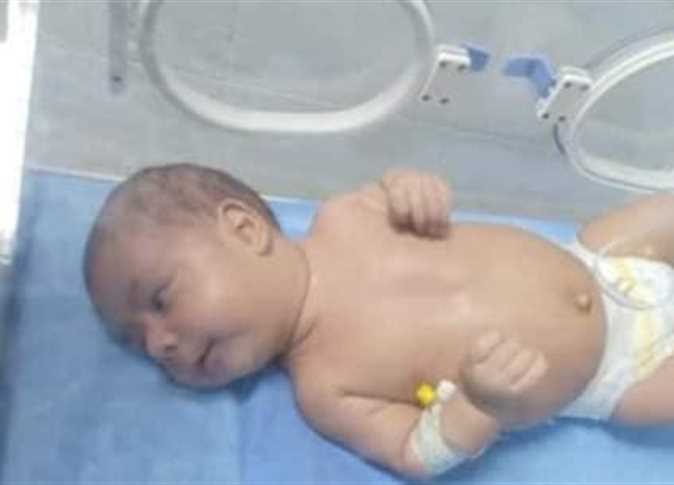 Doctors at Egypt's Minya al-Nasr Hospital in the Daqahlia Governorate on Thursday transferred a 37-day-old infant from an incubator to quarantine after he was diagnosed with coronavirus.
Dr. Mostafa al-Azab, the newborn specialist at the hospital who discovered the infection said, "The infant suffered from acute pneumonia and shortness of breath. He was examined in an outpatient clinic and the doctor placed him in an incubator."
Two hours later, al-Azab said, the infant's condition deteriorated, and he was transferred to Minya al-Nasr Hospital because he needed an incubator with a respirator.
The infant, he said, arrived at the hospital in a poor state.
Azab added in a press statement on Thursday that blood and x-ray analyses showed that the infant suffered from severe inflammation in the chest.

A coronavirus test then revealed that he had contracted the virus, a fact that shocked both doctors and his family.
The infant is currently under 24-hour medical observation, Azab said, pointing out that early detection saved the child's life.
The infant was transferred to a quarantine hospital in an ambulance, a difficult decision for his family.
The medical staff who were in contact with the child tested negative for coronavirus, Azab said, adding that the incubator room was disinfected.
Immediately after the infant tested positive, coronavirus testing was conducted on his mother, said Undersecretary of the Ministry of Health in Daqahliya Saad Mekky.
She tested negative.
The infant was likely infected during his baby shower, since his family invited a large number of friends and family to the gathering, Mekky said.
The child's condition is stable and improving, he added, praising the medical team at Minya al-Nasr Hospital for dealing with the case professionally.
Edited translation from Al-Masry Al-Youm