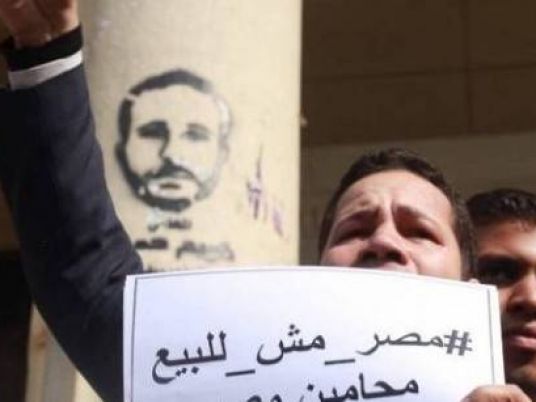 Eight activists were arrested in Alexandria on Friday as they attempted to protest the handover of Tiran and Sanafir islands to Saudi Arabia.
Others organized a rally to support the decision and President Abdel Fattah al-Sisi, raising Egypt flags and chanting "Long Live Egypt!"
Head of Alexandria Security Directorate Mostafa al-Nemr inspected, Friday morning, all security facilities and checkpoints and instructed the need to confront any attempts aimed at destabilizing the country trough riotting.
The authorities tightened the security grip in the main streets and squares of Giza on Friday in conjunction with calls for protests against transfering Tiran and Sanafir islands to Saudi Arabian sovereignty.
Bomb squads combed the vital areas in the governorate, focusing efforts around the Saudi embassy area in Dokki.
A Giza security source said officers were instructed to confront any marches expected after Friday prayers. "We will not allow illegal protests another time in the coming period, " the source said.
"We will arrest any protester who violates the law," the source added.
He added thatba tight security plan has been developed under the supervision of Interior Minister Magdy Abdel Ghaffar to confront saboteurs.
Fixed checkpoints and police patrols have been increased at the entrances and exits of Giza in coordination between the public security sector, National Security Agency, and the central security forces sector.
In Cairo, Major General Qassem Mohamed Qassem, head of the General Directorate of Transport and Communications Police, inspected the security services at metro stations and instructed vigilance and tight security.
Edited translation from Al-Masry Al-Youm