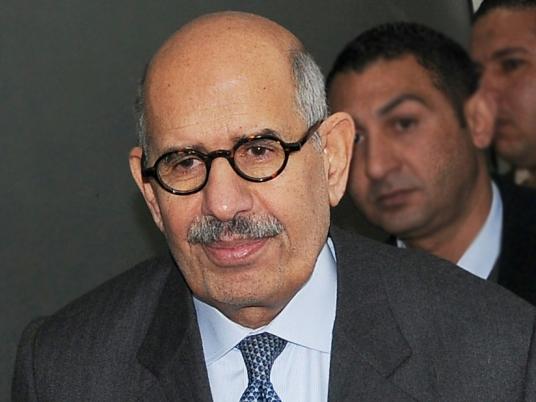 Opposition figure and Dostour Party head Mohamed ElBaradei is calling in Egyptians to boycott House of Representatives elections in order to "reveal the fake democracy."
"Called for parliamentary election boycott in 2010 to expose sham democracy. Today I repeat my call, will not be part of an act of deception," ElBaradei said in a tweet.
President Mohamed Morsy had issued a presidential decree Thursday evening, calling voters to cast their ballots in the election of the House of Representatives in four stages during the end of April and beginning of May. The house would then convene on 6 July.
Islamists, who won around 75 percent of the seats of the last People's Assembly which was dissolved last year by court order, say that they are confident that they will achieve a majority in the upcoming elections.
Meanwhile, the Muslim Brotherhood on Saturday gave assurances that the elections will be fair and clean.
Essam al-Erian, a senior member of the Brotherhood's Freedom and Justice Party, said on Twitter that his party expects high turnout in the upcoming elections.
He added that the polls would be carried out under "complete judicial supervision," and would also be monitored by Egyptian and international civil society and human rights organizations.