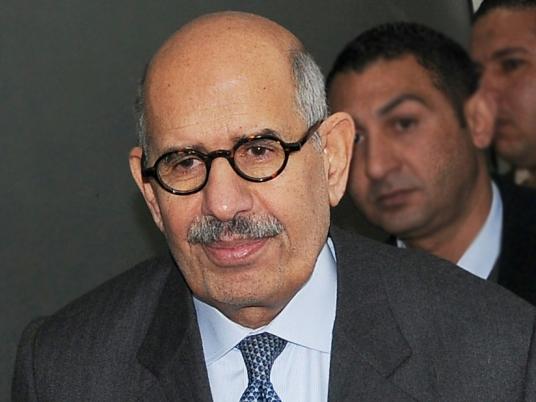 Former vice president Mohamed ElBaradei has suggested that the Egyptian government fails to grasp the most urgent demands citizens voiced during the 2011 uprising.
"Some fail to understand people's demand for bread first," ElBaradei wrote on Twitter on Thursday, referring to the 2011 uprising's most common protest slogan "Bread, freedom and social justice".
"That meant food, drink, health, education and housing, in other words, the minimum of human life," he added.
ElBaradei resigned from his position as vice president of Egypt in August 2013 in protest of the bloody security crackdown on pro-Morsi sit-ins in Cairo, which left hundreds dead.
The Nobel Peace Prize winner was called a traitor by supporters of the new military-backed government, and has continued to voice his criticisms of the post-Morsi governments since then.
While supporters of the government of President Abdel Fattah al-Sisi laud his policies for attracting foreign investments and combating terrorism, his opponents believe his policies still favor the rich, fail to address basic living needs and have vastly expanded Egypt's police state.