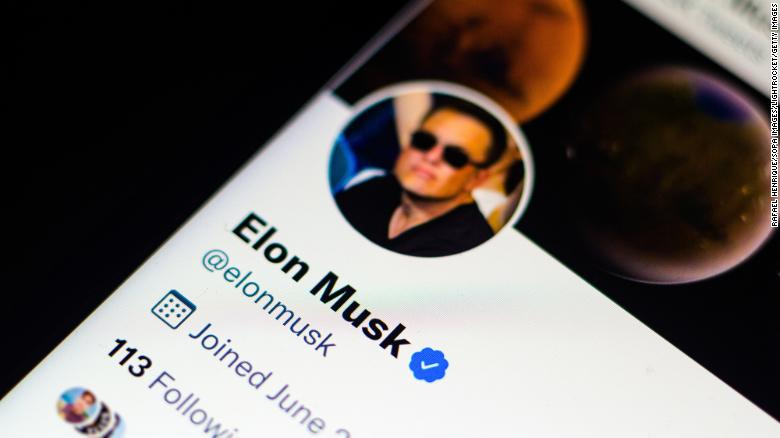 New York
CNN
 —  A former Twitter employee on Wednesday filed a new lawsuit against Twitter and its owner, Elon Musk, alleging that the company failed to provide the full amount of severance it had promised employees prior to
mass layoffs
last November.
The lawsuit, which was filed in federal district court in California and seeks class action status, asks the court to order Musk and Twitter to pay the additional severance benefits allegedly owed to former employees, in an amount no less than $500 million.
The complaint was brought on behalf of Courtney McMillian, a former human resources leader at Twitter who was part of the mass layoffs Musk conducted the week after he bought the company last year. It alleges that Twitter made repeated assurances to employees about its severance plan amid Musk's takeover in an effort to retain workers. In particular, the complaint claims that Twitter had promised senior employees severance of six months of base pay plus one week for every year of service, in addition to other benefits. Instead, Musk's Twitter provided laid off employees with a total of three months of pay, including the state and federally mandated notice periods.
In response to a request for comment on the lawsuit, Twitter sent CNN an automated poop emoji.
Musk has cut around 80% of Twitter's staff from prior to the takeover in his nine months owning the company.
The lawsuit is just the latest legal action brought against Twitter by former employees with severance-related claims. More than 1,500 former employees have filed arbitration claims, after Twitter pushed for anyone who had signed an arbitration agreement while working at the company to pursue their claims out of court.
But Kate Mueting, a lawyer working on the suit, said that Wednesday's case relies on a federal law, the Employee Retirement Income Security Act, that the firm argues was exempt from Twitter's arbitration agreement. That means that, if the suit is granted its request for class action status, former employees may be able to participate whether or not they signed the arbitration agreement.
Twitter is also facing lawsuits from vendors, landlords and business partners who claim the company has failed to pay what they are owed, as well as music publishers who have alleged copyright infringement on the platform. A lawyer for the company last week also sent a letter threatening to sue Meta over its new rival platform, Threads.