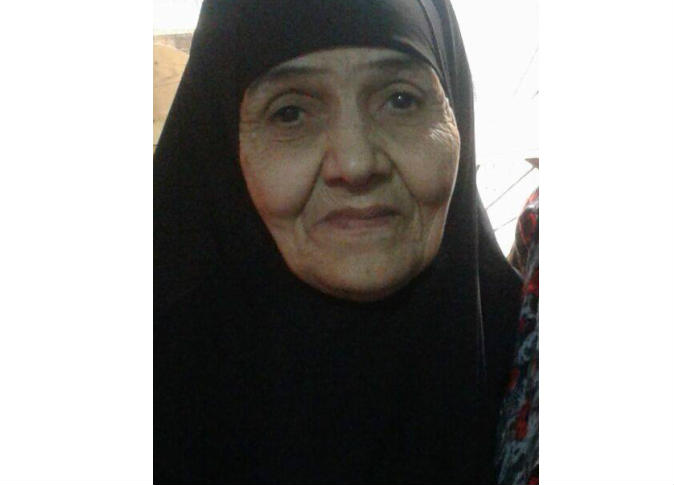 The Egyptian Consulate General in Jeddah has completed the legal procedures for the return of Saadia Abdel Salam, an elderly Egyptian woman who went to Saudi Arabia on an Umrah trip and would up being arrested for drug smuggling charges.
Abdel Salam was tricked by three Egyptians, who told her she would be paid the price of an Umrah trip by a Saudi philanthropist in return for transferring a bag in Saudi Arabia that turned out to contain drugs, leading to her arrest.
The consulate thanked all the official bodies in Egypt and Saudi Arabia, especially the public prosecution services of the two countries, which cooperated to reveal the truth and end the case.
The Foreign Ministry stressed in a statement that it spares no effort to help the Egyptian community abroad while requesting to abide by the Saudi law during their visits. It called on citizens not to carry or transfer any luggage that do not belong to them.
The consulate in Jeddah has been following up the case of Abdel Salam since her arrest on March 20. She was regularly visited by the consulate staff at her detention and was able to contact her relatives until her release on April 30. The consulate also facilitated procedures for her to perform Umrah in Mecca and to visit the Prophet's Mosque in Medina, according to the Foreign Ministry.
Abdel Salam expressed her happiness about her release and expected return to Egypt. She thanked President Abdel Fattah al-Sisi, the Egyptian Foreign Ministry and consulate in Jeddah for helping her out of her ordeal. "The Egyptian consulate did not leave me for a single moment," she said.
Saudi Arabian authorities had arrested Abdel Salam, 75, in Yanbou' Airport in March and charged the family, who paid for her Umra trip, of packing drugs in her luggage without her knowledge, in an attempt to sell it. She had 75,000 Tramadol pills and other drugs when she was arrested.
Investigators revealed that three suspects, including Abdallah Mohamed al-Manzalawy, his sister and her husband, were implicated in tricking the victim.
Abdel Salam's family said that al-Manzalawy told Abdel-Salam that she received a free Umrah trip from a man in Saudi Arabia. In return she had to carry a bag and deliver it to the man who gave her the free trip, as it contained clothes for his pregnant wife.
Investigations also revealed that Abdel Salam was only one of 10 women who were about to face the same scam. Only one of them had already traveled while eight were still awaiting departure.
Abdel Salam's arrest has caused outrage within her hometown of Dareen, where residents organized several marches to protest her arrest and demand the capture of the real criminals.