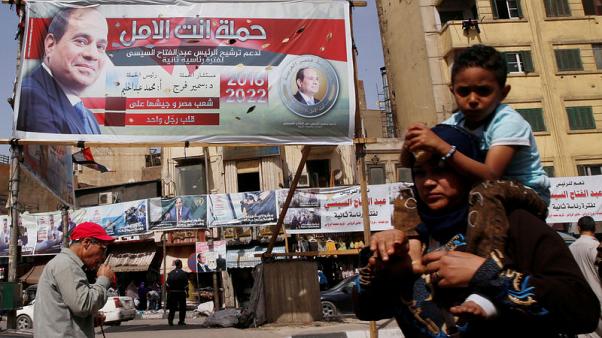 Preliminary indicators and exit polls indicate that an estimated 25 million people participated in the 2018 Egyptian presidential election, bringing the election turnout to 40 percent.
Results indicated that presidential candidate Abdel Fattah al-Sisi obtained approximately 23 million votes, accounting for 92 percent of total votes. His competitor Moussa Mostafa Moussa is estimated to have obtained 3 percent of the vote.
The National Election Authority (NEA), headed by Lasheen Ibrahim, will hold press conference to announce the official results of the presidential election on April 2, at the State Information Service's (SIS) headquarters.
During the conference, the NEA will announce the number of valid and invalid votes, and the votes which the two presidential candidates obtained from voters abroad as well as voters inside Egypt.
Edited translation from Al-Masry Al-Youm