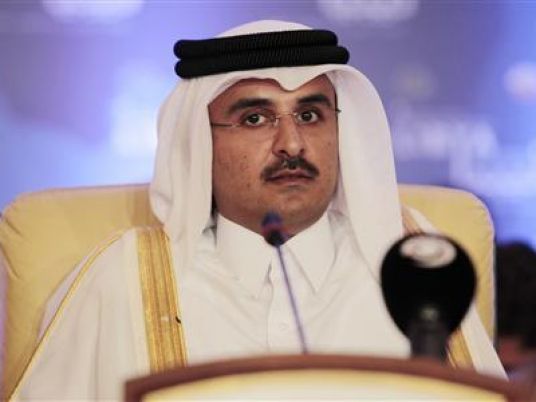 The Emir of Qatar, Sheikh Tamim bin Hamad Al Thani, denied that his country has any relation with the Muslim Brotherhood organization, stressing that Doha deals with countries and governments and not with political parties.
He added in an interview with the French newspaper "Le Point", in response to a question about the criticism Qatar repeatedly faces due to its Muslim Brotherhood links, saying, "This relation does not exist, and there are no active members of the Muslim Brotherhood or any groups related to it on Qatari land."
"We are an open country, and a large number of people with different opinions and ideas pass through it, but we are a country, not a party, and we deal with countries and their legitimate governments, not with political organizations," Al Thani said.
For the Syrian crisis and Arab countries working to restore channels of communication with Syria, Al Thani stressed that each country has its own policy, and each country has the right to establish relations with any country it chooses, but the Arab League decided to exclude Syria for a good reason, and this reason still exists and has not changed.
"I am ready to participate in any talks if we have a peace process about the future of Syria and the demands of its people, but this is not the case at this moment," he continued.
Arab countries must act seriously and put an end to the crisis in Syria, and the same applies to Libya, he added, stressing that if Arab countries are not careful, they will face dire consequences.
For the future of energy and gas, Al Thani said: "We have taken risks and invested in the gas sector since the 1980's and 1990's, and we knew that it is a source of energy that will gain great importance in the future. We repeated the same thing years ago by increasing our production of liquefied natural gas, although the global trend at the time was to get rid of these sources and focus on energy sources that are considered clean, such as solar energy."
"Gas is one of the clean energy sources, and it is very important for the upcoming transitional period. The war in Europe complicates matters in an unprecedented way, but the problem was pre-existing, and for the State of Qatar it exports energy mainly to Asian countries and to European countries also based on long-term agreements, in addition to immediate agreements," Al Thani said.
"We want to help European countries and will supply them with gas in the coming years, but those who think that we can replace Russian gas are mistaken, because it is an important source for the global market," he added.
"Iran is a very important country for us, and we have historical relations with it, in addition to the main gas field that we share," Al Thani stated.
"We encourage all the countries of the Gulf Cooperation Council and Iran to keep the channels of communication open, and we must sit down and discuss differences with the Iranians directly, without any outside interference," he continued.
"Every country should have the opportunity to host sporting events, but the climate can be an obstacle at times," he said in response to a question about the weather and air conditioning in the stadiums for the 2022 World Cup in Qatar.
"We have used high-end technology to reduce water and energy consumption during the World Cup to make the tournament more sustainable," Al Thani said.
In response to the criticism leveled at Qatar about the working conditions of expatriate workers in construction projects for the World Cup, he explained: "There are two types of criticism, and we often look at it as advice or a warning, and we take it seriously. We realized that we have a problem in terms of working on construction sites, so we have taken firm measures in a record period, updated laws and punished employers that abuse their workers," Al Thani stated.
"As for the other type of criticism, it is the one that continues regardless of what we do, and it usually comes from people who do not accept the idea of ​​an Arab Muslim country, such as Qatar, hosting the World Cup, and they will look for any justification to tarnish our reputation," Al Thani said.