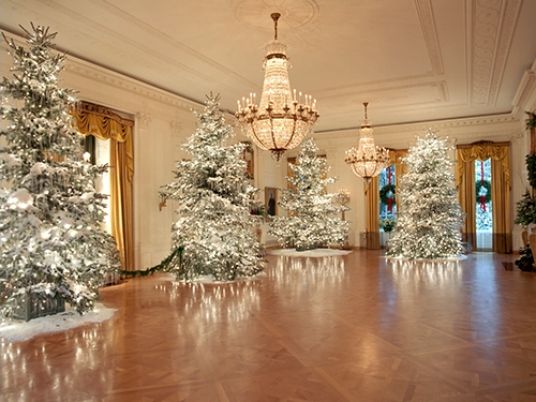 The White House posted on Thursday night on its official Facebook page a video displaying its wide array of beautifully lit up Christmas trees and eye-catching decorations.
In the almost two-minute video, the audience is taken on a tour inside the White House to explore the impressive Christmas decorations adorning the West Wing, Residence, East Wing and South Lawn.
"This year's theme is 'A Timeless Tradition'. The decorations throughout the White House inspire visitors to celebrate long-held traditions while also creating new memories," according to the White House.
Watch the video here.